Open-top LaFerrari was confirmed for launch last month.
The Ferrari LaFerrari Spider has been in the rumour mill for quite long now and it seems like the Prancing Horse's flagship convertible exotic is not so far from debut. The LaFerrari seen in these images was spotted by Autogespot readers Rico and Mees, and could be the LaFerrari Spider, as it seems to be devoid of roof.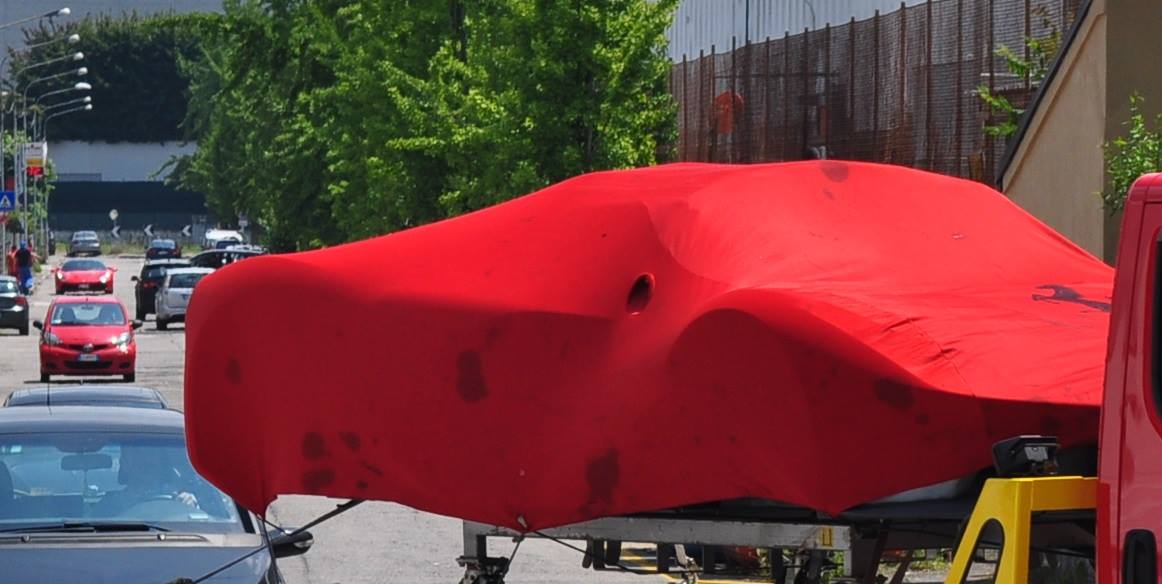 FCA and Ferrari CEO Sergio Marchione has confirmed the development in an interview last month. The third iteration of Maranello's first hybrid, following the FXX K, will be the last one based on the LaFerrari.
The Ferrari LaFerrari Spider is likely to be powered by the same HY-KERS hybrid powertrain from the coupe it'll be derived from. The HY-KERS system has a 6.3-litre naturally aspirated V12 petrol engine that produces 789 hp and 700 Nm of torque, married to a 161 hp electric motor which helps the system pump out a combined 949 hp and 900 Nm of torque.
Likewise, the drivetrain layout would be rear-wheel drive and the transmission on duty will be a 7-speed dual-clutch automatic unit. Being a convertible, the weight would marginally increase, and that combined with higher aero drag, would likely have a slight effect on the 0-100 km/h acceleration time of under 3 seconds claimed for coupe version.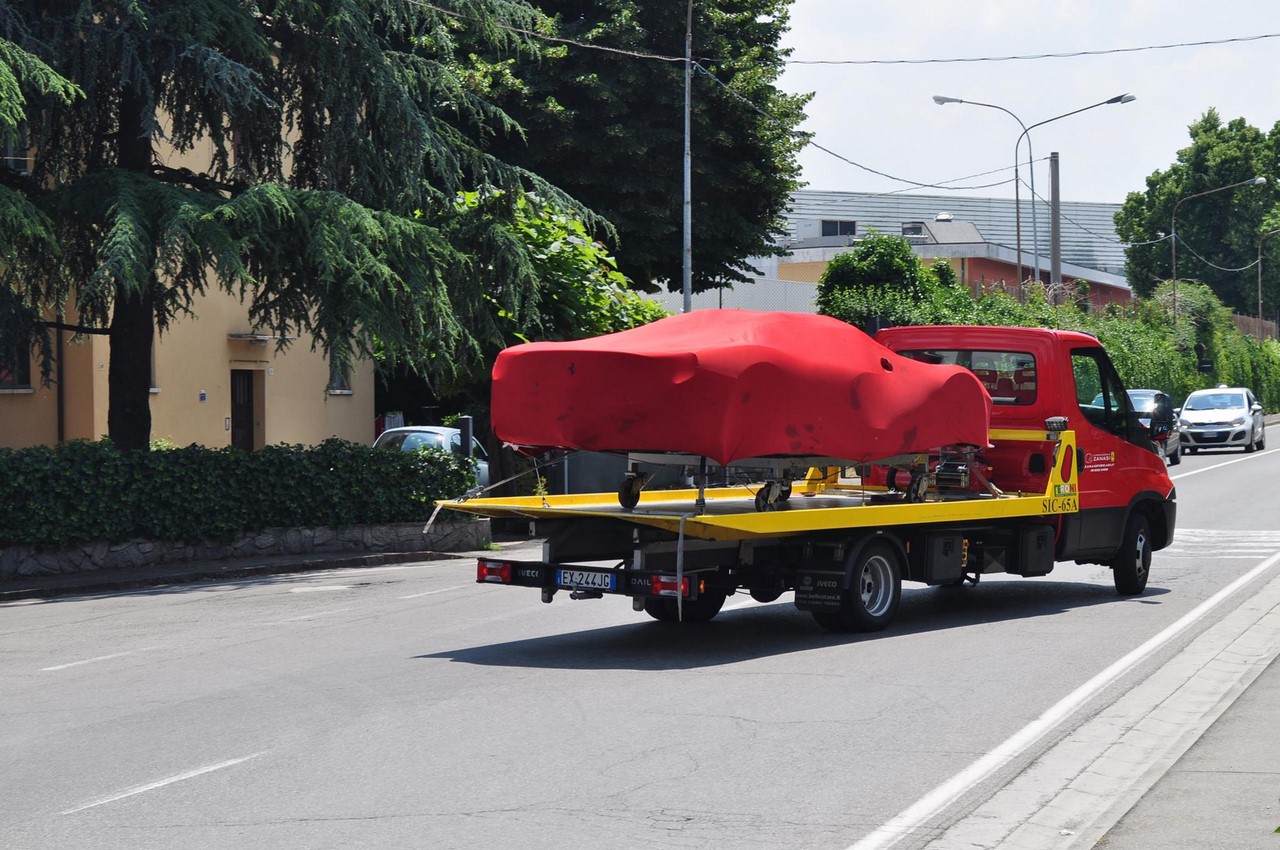 Also See: Ferrari GTC4Lusso – Auto China 2016
The LaFerrari was limited to 499 units and its track-only variant, the FXX K, is an extremely rare sight with only 32 of those sold worldwide. The LaFerrari Spider's production number should be in three digits, but not anything above 500.
[Image Source: Autogespot]