As the 83rd Geneva Motor Show unfolds next Tuesday, we are ready to witness history in the making. After a decade, Ferrari is ready with a new flagship to fill the shoes of the Enzo.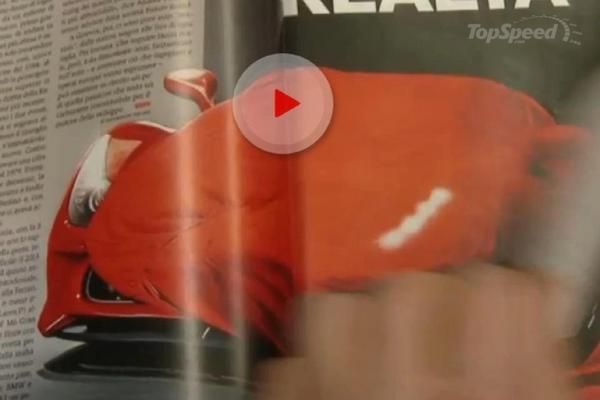 Codenamed Ferrari F150, the Enzo successor was almost revealed by QuattroRoute Magazine in their latest issue. As one can see, it sports the new headlamp design that debuted on the 458 Italia and features on every Ferrari thereon. We can also see a Formula 1 style front splitter and a huge airdam familiar from the teaser shots.
Since there is no official confirmation whether this image is of the actual F150 or just another rendering, we can take it with a pinch of salt.
What we do know is that the new F150 will cost around 1 million euros, that's nearly seven crores in Indian rupees. Bring it to India and the import taxes will shoot the price to a nine digit figure.
But then only two guests from a nation of 1.2 billion people were invited for the private unveiling of the F150 and some media reports suggest that all 499 production units have been sold out. Being a flagship Ferrari, you can take for granted that this is going to be a rare sight on the roads. In fact, the chance of us seeing one on the Indian roads is almost nil.
The F150 is expected to be powered by a 6.3-litre V12 of the F12 Berlinetta. But in the F150, it will be mated to HY-KERS (Hybrid-Kinetic Energy Recovery System) pushing the power towards 900 hp.
Made of out materials that are yet to find a place on the periodic table, expect the F150 to be lighter than Keira Knightly. High power and low body weight should make for a blistering track monster!
But is it going to look better than the Mclaren P1? We will have to wait for its Geneva debut to verify.
[Source: Quattroruote.it via Topspeed.com]