Pre-orders for Hyundai's new B-SUV in South Korea to commence tomorrow.
Hyundai has unveiled the Hyundai Kona in South Korea and will start taking pre-orders from 14 July 2017 in the country. Here are the live images of the Hyundai Kona's exterior, courtesy Sumao Blog.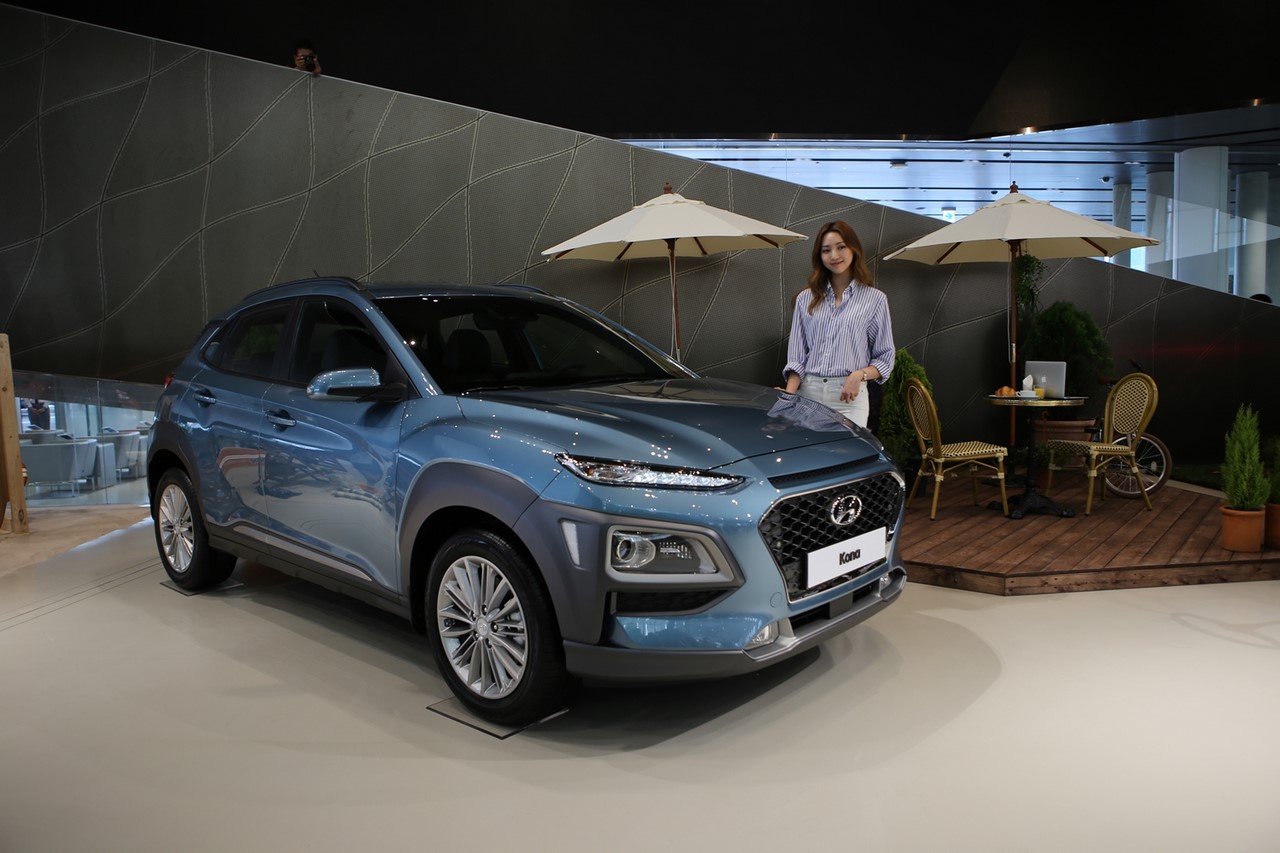 The Hyundai Kona features a design inspired by the Hyundai Intrado concept and looks very different from the Hyundai Tucson and Hyundai Santa Fe. It presents the company's next generation SUV design direction.
The low and wide stance give the vehicle a very sporty appeal, while the large (Cascading) radiator grille, two-tier headlamp setup, optimally positioned large fog lamps, body cladding, muscular wheel arches and large wheels enrich the car's SUV-type look. The B-Segment model measures 4,165 mm in length, 1,800 mm in width and 1,550 mm in height, and has a wheelbase of 2,600 mm.
Hyundai will offer the Hyundai Kona with multiple engine options depending on the market. Buyers will get a choice for a four-wheel drive system. In South Korea, the options include the 1.6-litre T-GDI petrol engine that produces 177 PS and 27.0 kgf.m (264.78 Nm) of torque and the 1.6-litre eVGT diesel engine good for 136 PS and 30.6 kgf.m (300.08 Nm) of torque, both paired to a 7-speed dual-clutch transmission.
In North America, engine options include 1.6-litre T-GDI petrol and 2.0-litre MPi petrol. The 2.0-litre MPi engine produces 149 PS and 179 Nm of torque and sends power to the wheels via a 6-speed automatic transmission. The 1.6-litre T-GDi engine, in the same specifications as in South Korea, is paired to a 7-speed dual-clutch transmission.
Europe will get the 1.0-litre T-GDI petrol engine that develops 120 PS and 172 Nm of torque, paired to a 6-speed manual transmission, as well as the 1.6-litre T-GDI petrol engine with 7-speed DCT. A 1.6-litre diesel engine will follow in 2018.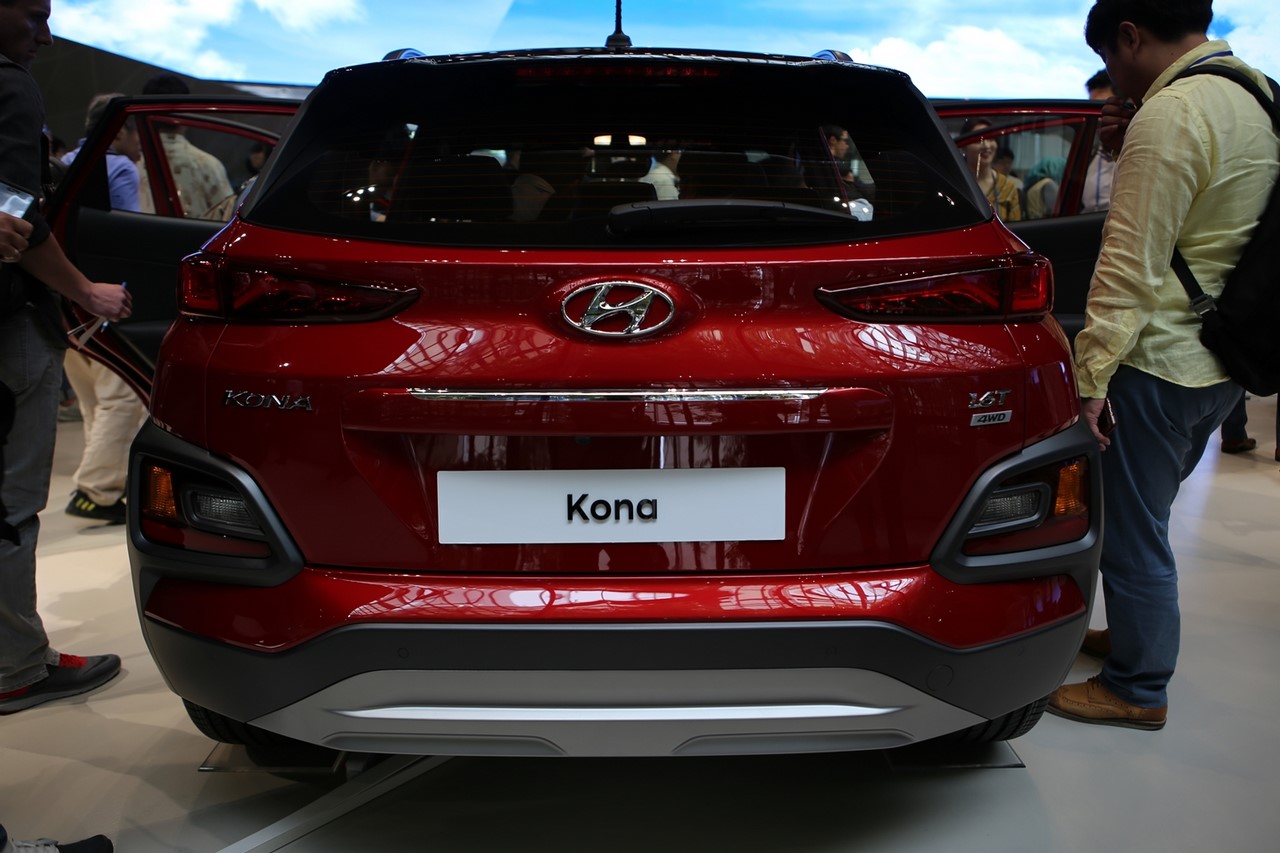 Also Read: Hyundai Tucson Sport with extra power & torque launched in South Africa
Head-up display, 8-inch touchscreen infotainment system with satellite navigation, Apple CarPlay, Android Auto, rear-view camera and 4G connectivity, wireless charging, selectable drive modes (Sports, Normal and Eco), Forward Collision-Avoidance Assist, Lane Keeping Assist, Driver Attention Warning, Blind-Spot Collision Warning and Rear Cross-Traffic Collison Warning are key features of the Hyundai Kona, which will sell as Hyundai Kauai in Portugal and maybe more markets.
The new global B-SUV will reach Europe in August, followed by the U.S. market in December.
[Image Source: Sumao Blog]