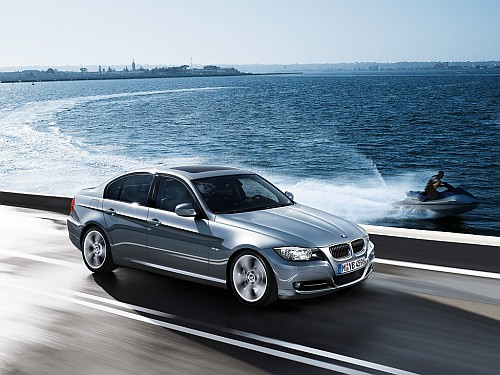 While many of our friends online reported about a jump in the power and torque figures of BMW's 320d saloon, IAB got in touch with its sources in the BMW plant to get a clearer picture.
While the car has received a minor bump in the power and torque figures, the bump in these figures is due to the engine, that has been upgraded to meet required emission standards. The engine received a software upgrade and a Diesel Particulate Filter (DPF) about a month back, which has led to a slight increase in the power and torque figures.
Also, IAB has learnt that BMW will be commencing production of its 5-series executive saloon only from the 28th of this month. The new 5-series was launched on April 30th in the Indian market bookings are open. The commencement of production from this month end means that prospective customers will access their car's keys only in July.
BMW has no plans to locally assemble the X3 from CKD kits sourced from abroad for the moment, like it does with its 3 Series and 5 Series and the soon-to-be launched X1. As the new X1 will be loaded with many features that the X3 possesses, the option of CKDing the X3 might not look very attractive to BMW India.
Regarding the local assembly of the 7-series luxo-barge, to price it more competitively vis-a-vis the Mercedes S-Class, the company needs a little more time for the same, since it requires more investment to carry out modifications to the existing machinery at the plant. Our source tells us that assembly of the 7-Series is certainly possible in Chennai, but only after the facilities are upgraded.