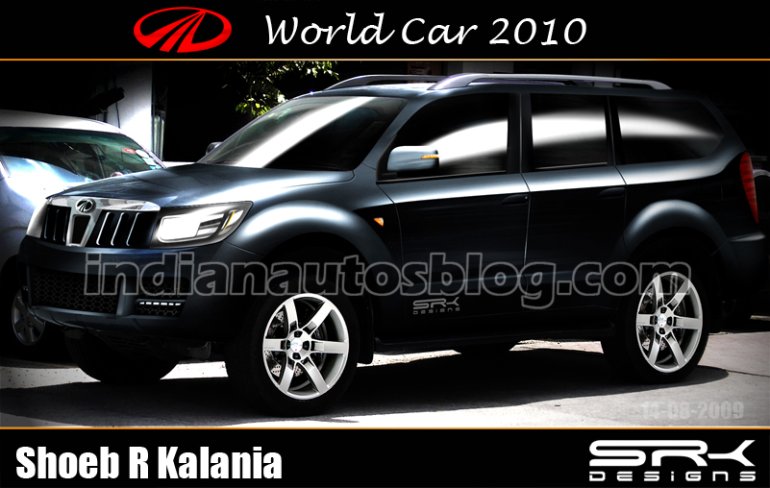 Whatever Mahindra's world car proclaims itself to be, it is going to be a fantastic product full of features and technology. The latest offering - Xylo - has all the features in the world - items like the DDAS, foldable-bed-seats were very handy during our test drive.
Climate control, a LCD display, cruise control and a pile of other gadgets and gizmos are anticipated on Mahindra's world car scheduled for 2011. The world car is also Mahindra's first monocoque frame vehicle. Till now, Mahindra relied on the old school body-on-frame construction which has plenty of drawbacks.
Our photoshop wizard SRK, has brought out Mahindra's world car with sketches of the Xylo, Bolero and Scorpio in his drawer. This car will be Mahindra's biggest SUV and an effective vehicle to explore the West. It is safe to expect petrol engines and possibly a Scorpio hybrid-inspired hybrid powertrain apart from the regular CRDI powerplant.