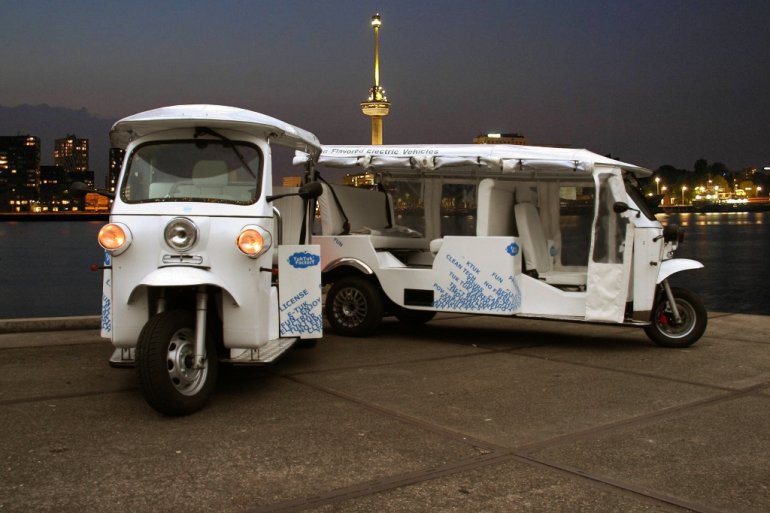 If the Dutch company The Tuk Tuk Factory's plans are anything to go by, Asia's mass mover is all set to storm the European market.
A Tuk Tuk is essentially a 3-wheeled auto rickshaw which is a popular people mover in the Asian countries. It gains its name from the distinct 'Tuk Tuk' sound that the engine makes when revved hard.
Unfortunately, the Tuk Tuk that are planned to be launched in Europe will not make any such sound (or clouds of white smoke) because they will be fully electrified. The company plans to launch a 3-seater, a 6-seater and a cargo version in all EU countries, priced competitively in between 11,000 and 14,000 Euros.
According to the company, the electric tuk tuks can do a distance of 70-80 kms on one charge because they have been fitted with the biggest battery that the company could lay their hands on.
Prototypes of these vehicles have been running up and down on the streets of Amsterdam for over a year now and the company is now seeking partners for sales and distribution of the vehicle.
Have you spotted any of them in Amsterdam?