Shows off the compact SUV's all-terrain potential.
Renault has unveiled the Duster Extreme Concept at the 2016 Sao Paulo Auto Show in Brazil. The extreme off-roading concept vehicle is developed by RDAL (Renault Design Latin America), the company's design centre based in Sao Paulo, Brazil.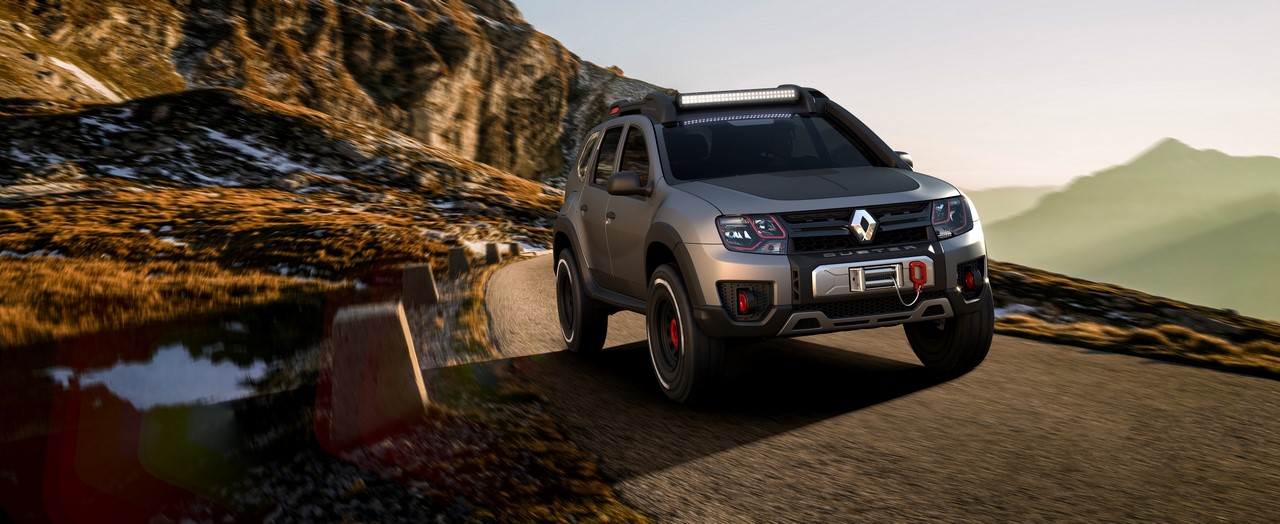 The Renault Duster Extreme Concept previews the enhanced all-terrain capabilities of the Renault Duster when modified with appropriate accessories. Developed specially for the ongoing motor show, the concept takes the highly praised Duster 2.0-litre AWD's off-road attributes a level higher with performance equipment and accessories, and distinguishes itself with special materials and colours.
On the outside, the Renault Duster Extreme Concept features a grey bodywork and red accessories that remind of mountain rescue vehicles, as well as off-road tyres, raised suspension, tow hook, fender flares, a side rack with LED light bars, side stairs and roof rack with LED light bars. The interior is finished in black and has red accents on various elements, "EXTREME" lettering on the dashboard and "4WD" lettering on the steering wheel.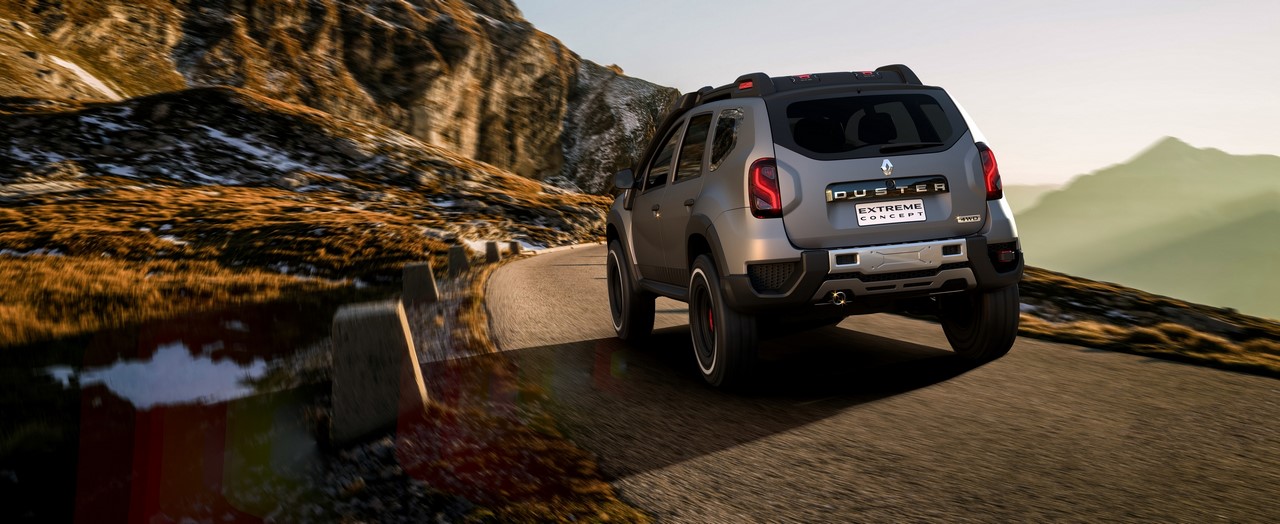 Also See: Renault Kwid Outsider Concept showcased at 2016 Sao Paulo Auto Show
Renault doesn't mention changes to the engine in the concept version. This means that its the 2.0-litre flex-fuel four-cylinder engine that produces 143 cv (143 hp) at 5,750 rpm and 20.2 kgf-m of torque at 4,000 rpm running on petrol and 148 cv (148 hp) at 5,750 rpm and 20.9 kgf-m of torque at 4,000 rpm running on ethanol.
The production Duster 4x4 has a 6-speed manual transmission, but strangely, the interior image suggests that the concept's engine is mated to 5-speed manual transmission.