Ducati, together with Audi and Ford, took part in the first US demonstration of a communication system that interlinks vehicles, street infrastructure and pedestrians. Ducati Multistrada 1260 Enduro, Audi and Ford vehicles demonstrate driving situations utilising C-V2X direct communications at the Consumer Electronic Show 2019 (CES 2019). The companies also exhibited additional Vehicle-to-Vehicle (V2V), Vehicle-to-Pedestrian (V2P) and Vehicle-to-Infrastructure (V2I) safety scenarios.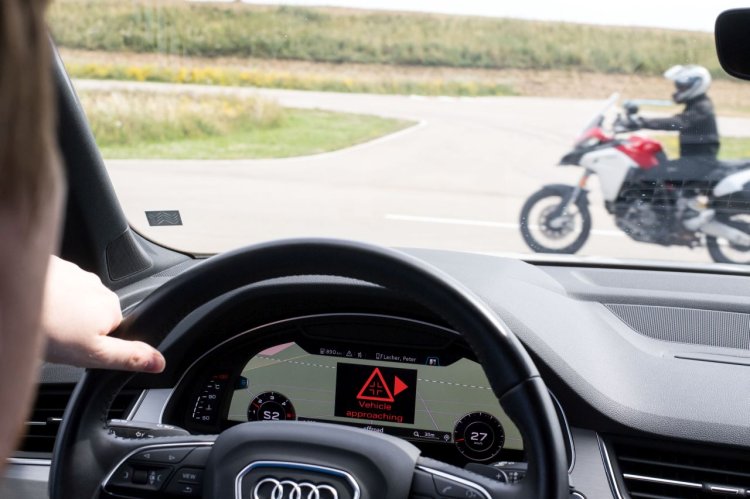 Also read: Ducati enters pre-owned bike segment in India
The V2V featured the Intersection Movement Assist (IMA) scenario, while the V2P situation exhibited how the safety tech can be used to protect road users, including pedestrians and bicyclists. The V2I use case featured the Work Zone Warning scenario, which is designed to provide drivers advanced warning of road construction ahead.
The CES 2019 demonstrations in Las Vegas follow the successful showings of C-V2X trial validations and interoperability conducted throughout 2018 in Europe, Japan, Australia, and China. The test follows the one completed in Germany last July. The ConVeX (Connected Vehicle to Everything) project is a vital part of Ducati's "Safety Road Map 2025" strategy. The road map is aimed to develop new safety systems and technologies. The initial stages of this strategy will see ABS Cornering extended to the entire Ducati range. The Italian two-wheeler brand will also launch a bike with front and rear radar in 2020.
Speaking about the demonstration at the CES 2019, Pierluigi Zampieri, Vehicle Innovation Manager at Ducati Motor Holding said:
This demonstration is showing use cases in which advanced technologies can significantly improve the safety of motorcycle users. C-V2X communication is one of the key projects of the Ducati 2025 safety road map. There's no better place than CES to talk about our roadmap towards the future.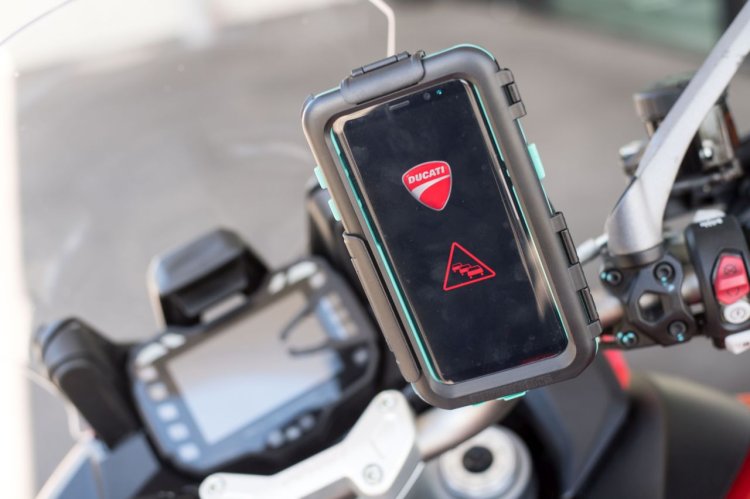 Also read: KTM CEO Stefan Pierer expresses interest in Ducati - Report
Anupam Malhotra, Director, Connected Vehicles & Data at Audi of America, Inc added:
Audi has demonstrated a novel C-V2X use case together with Ford, Ducati and Qualcomm Technologies. The four-way stop use case provides a glimpse of how cooperative driving will be possible with C-V2X in the future. Besides additional safety, C-V2X is designed to also improve comfort and efficiency, which can be applied to both current and future autonomous driving. Audi has demonstrated commercial viability of cellular-based V2X services through the Audi Traffic Light Information service and plays a leading role within the 5GAA to develop this technology further.