The DreamEdge ZET (Zero Emission Transport) is one of the innumerable EV projects that are taking shape throughout the globe.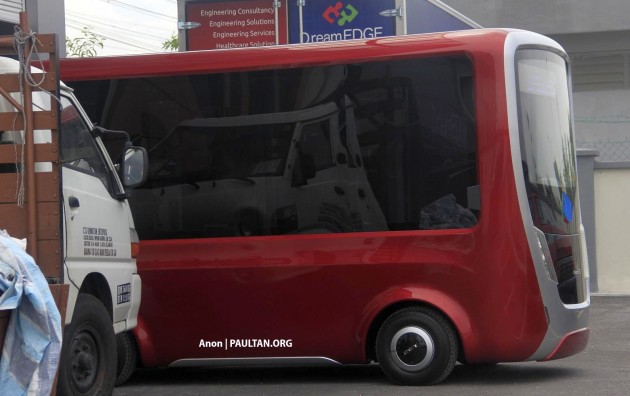 DreamEdge is an engineering solutions provider based in Malaysia and the 'ZET' is its upcoming pure electric mini bus. A ZET prototype was spotted by a reader of Paultan.org somewhere in the country.
DreamEdge is also a tier-2 auto component supplier and has a strategic partnership with Nissan. The firm is also involved in design and development of monorails and ships.
It was already reported that DreamEdge was working on an EV but this is probably the first time a vehicle has been spotted. From the looks of it, the EV is targeting short range point-to-point transportation like shuttle services within airports.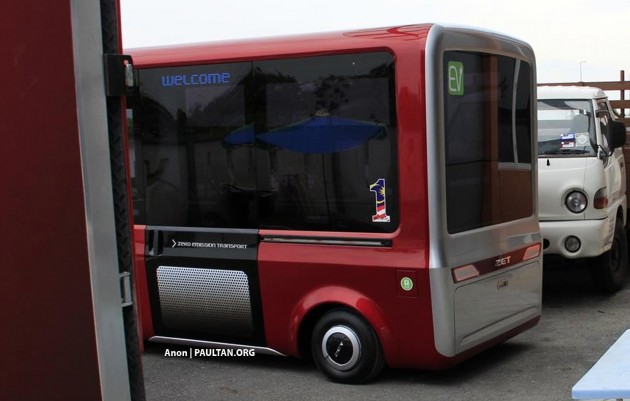 The technical details of the electric mini bus are not available as of now. Anyway given the short distance low speed application of the ZET, expect nothing more than a basic electric running gear.
The design echoes that function took precedence over form during its birth. A simple cuboid shape that gives the maximum interior room, large greenhouse surfaces that allow ample light to pass, and a low floor usable by passengers of all age groups define the ZET. The tiny wheels feel out of place in a vehicle of this size, but smaller wheels mean reduced contact area, which translate into to higher fuel efficiency.
The DreamEdge ZET would come out as an affordable homegrown short distance mobility solution in Malaysia in the foreseeable future.
[Source: Paultan.org]