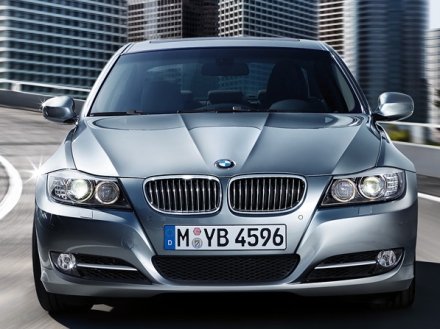 BMW has launched its diesel-powered 320d Highline variant here in India. Bearing a Rs.30.70 lakh price tag, it costs 2 Lakhs more than the base diesel 3-series - the 320d.
What's New?
BMW's new easy-to-use iDrive feature
Higher-spec music player
Xenon headlamps,
Glass roof
Lighter alloy wheels
The company is looking to increase the number of its dealerships in the country to 12 by this year, in order to achieve its sales target of around 2,000 cars in 2009.