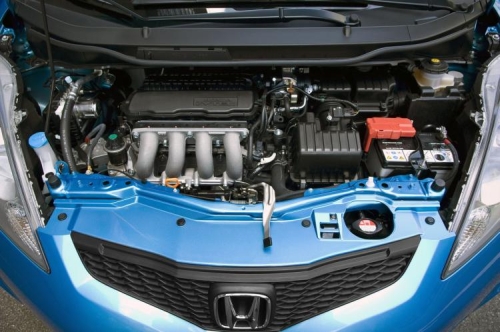 There's a lot of Honda news to be had today. As you might have read, Honda is releasing the Jazz hatchback in the Indian market next month, after a lot of trouble and thought.
The Honda Jazz comes at a price tag above the City in some markets however in India, the hatchback buyer isn't willing to spend the extra money nor is he ready to buy a hatchback costlier than the sedan variant. He feels cheated.
Honda decided to address this issue by bumping up the localization level and called for a smaller and cheaper engine. The result is this- A 1.2-liter iVTEC four cylinder engine, tailor made for Indian customers.
The 1.2-liter four cylinder engine sends out 90PS @6200 rpm and 110Nm @4800 rpm. Those figures are enough to confirm the title of the most powerful 1.2-liter engine in India.
The new engine is E10 compatible and according to ARAI's study returns 16.1 kmpl.