International media is abuzz talking on the possible markets for the proposed Indica Vista EV. The company is ready with the product and is presently carrying out real world tests in Europe to see how the car copes with those conditions.
German, French and Japanese companies have started arriving on the EV scene and Tata's Vista EV will be among the first lot of new generation EVs in Britain to qualify for a juicy 5,000 pound subsidy.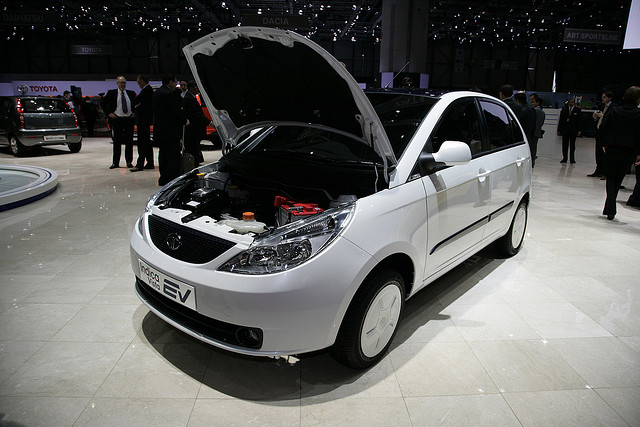 Media reports suggest Tata Motors plans to introduce the Vista EV in Europe in the upcoming months. Denmark, Norway and the UK are the first three countries on the plan.
On a single charge, the Vista EV travels 177 km while hitting a top speed of 114kmph. Plugged into a household socket, the batteries take 8 hours to recharge.
Tata Motors hasn't commented, but more information is likely to follow in the coming weeks. We'd also love to see Tata Motors put a few Vista EVs on Indian roads.
Tata could provide a dozen Vista customers with the EV as part of a experiment and gather feedback of owners to improve the cars or suit the Indian conditions or needs better. Perhaps the transition from selling diesel/petrol cars to EVs will be easier if Tata takes steps instead of banking on luck or remaining idle till the last minute.