Renault has realized that the gold lies in the emerging markets in the future. The French automaker plans to boost its market share in the emerging economies by working on affordable mini cars in the A Segment.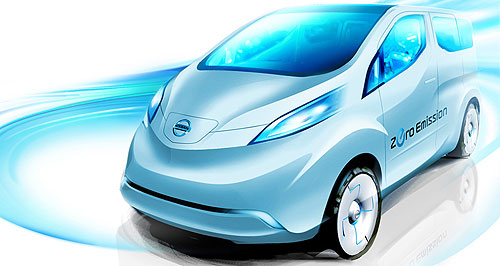 And since both brands already operate out of India and have created a perception with premium cars, they are relying on a new brand to do the work of appealing to the graduating two wheeler buyer.
Car 1 - Datsun I2
The talks of this 'A Entry' car started in early 2012 when Renault expressed its interest in developing a sub-Pulse (a re-badged Nissan Micra for our international audience). We have thoroughly covered the 'A-Entry' model over here. This car is expected to be priced around 2.5-3.5 lakhs.
Our sources close to the proceedings say that the benchmarking process for the I2 has been completed and the project graduated to the second stage of development. The I2 will carry the Datsun badge and is reportedly benchmarked against cars like Maruti Alto, Tata Indica eV2 and Tata Nano leading us to believe that the I2 will be positioned to take on these products, that said the car won't start a price war with the Nano.
Car 2 - Datsun K2
The second model codenamed as K2 and is a compact and stylish hatchback based on the V-Platform. The K2 is likely to come out before the I2 and real world testing is likely to start in mid-2013. It will use the same 1.2-liter petrol engine featured in the Micra. The company can downsize the 1.5-liter K9K diesel engine to fit smaller cars. However we aren't sure what the company has in store. As diesel is going to be a big part of any segment in the coming years, a compact engine has to be on the to-do list of Renault-Nissan's foundry.
Car 3 - Datsun K2 7 seater
A few industry sources tell us that the company will work full time on the third model shortly after the first two cars are in the final development stage. The K2 will be extended with seating capacity for four adults and two children. The thinking is similar to the Indica series of cars that come in a host of body styles and wheelbases.
Taking a leaf out of Tata's book, Datsun could slip in child two seats behind the second row or have benches facing each other like in passenger van. The running gear will be the same. This is a sort of family van in the footprint of a B Segment hatchback.
Renault wants to offset the slump of the European markets by working extensively in the emerging markets. Renault expects half its sales for this year to be outside Europe and this trend to continue in the coming years.
[Image - Nissan electric LCV used for illustration purpose, has no relation to the text]