Shoeb has retouched the dark sketch of the Datsun I2 concept the company released this week.
Datsun has confirmed that the formal reveal of the concept car is at the Auto Expo (starts on Feb 5 in Greater Noida). A precursor to the entry-level Datsun which will see light of day next year, the I2 is based on Renault-Nissan's new Common Module Family platform (CMF).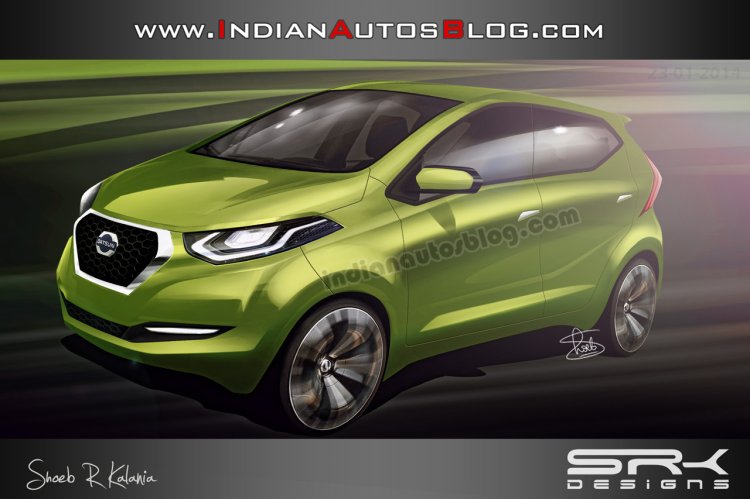 The I2, at least from what the sketch promises, is a more dynamic design, featuring a roofline that is more streamlined, a revised daylight opening, a single character line that stretches from the grille to the tail lamps. The front fascia maintains the Go's hexagonal grille layout, contributing to a family feeling.
We expect Datsun go easy with the design on the production model mainly for production cost reasons. The I2 is on the road to production at Renault-Nissan's technical center in Chennai, where it is worked on by Indian engineers under the watch of Gerard Detourbet, the father of the low-cost car. The Alto competitor (in the 2-3 lakh rupee price bracket) launches next year.