The Datsun Go and the Datsun brand were officially announced in India on July 15. Since then, we have come across many renderings based on the Go. In our last story, a Datsun Cross Go, a crossover with a soft SUV feel, was envisioned. While the crossover market is ever expanding, so is the compact sedan market composed of the likes of the Honda Amaze and the Swift Dzire.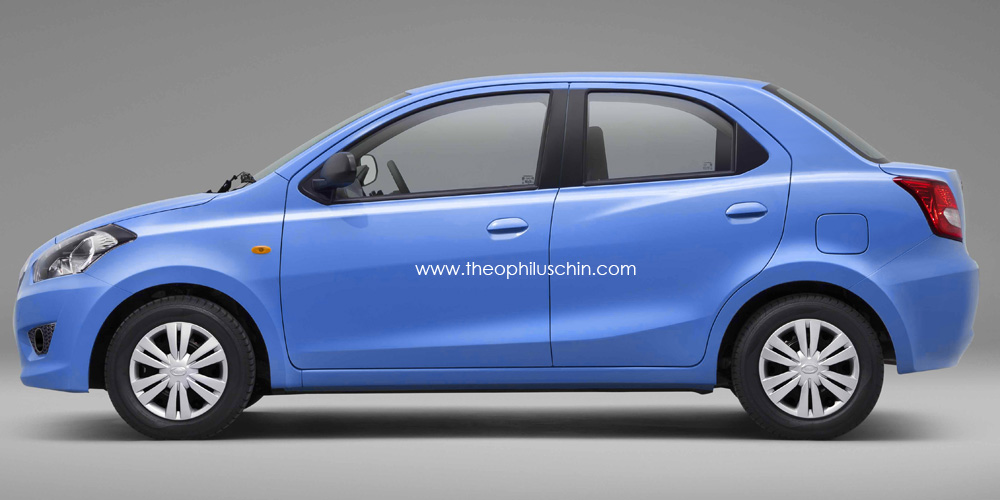 Theophilus Chin, who made these renderings of a Datsun Go sedan, has the headlines loud and clear: Less than 4 meters in length and will hence rival the Maruti Swift Dzire and the Honda Amaze.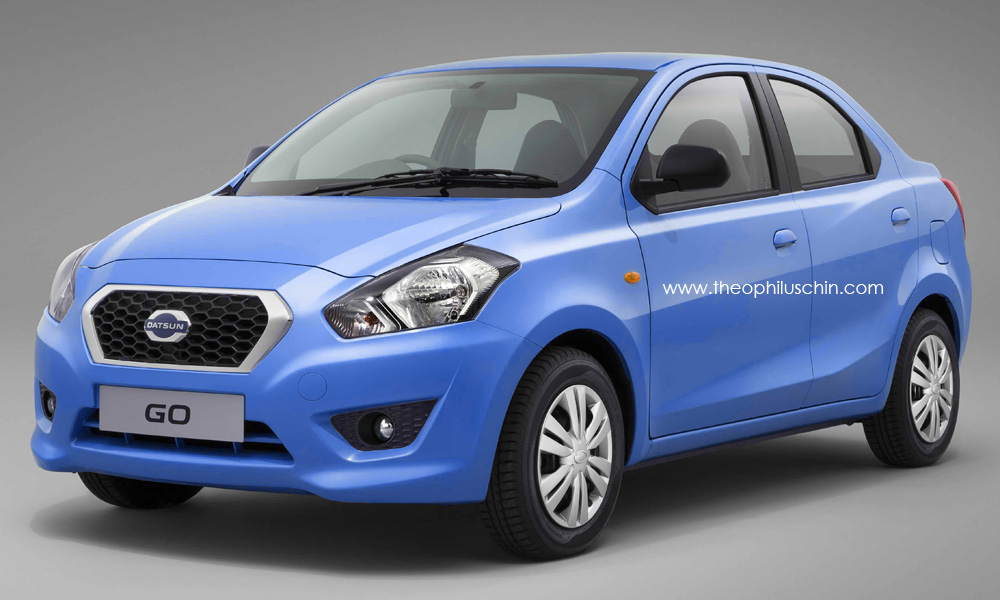 Check out our exhaustive coverage of the Datsun Go
Just to be clear, Datsun has announced no such plans for a sedan based on the Go. For the Indian market, the Datsun Go will be followed by an even smaller hatchback (codenamed the I2) and an MPV. While a sedan has been announced for the Russian market, it is going to be based on the Lada Granta and we don't think it would look like this (though we hope they prove us wrong).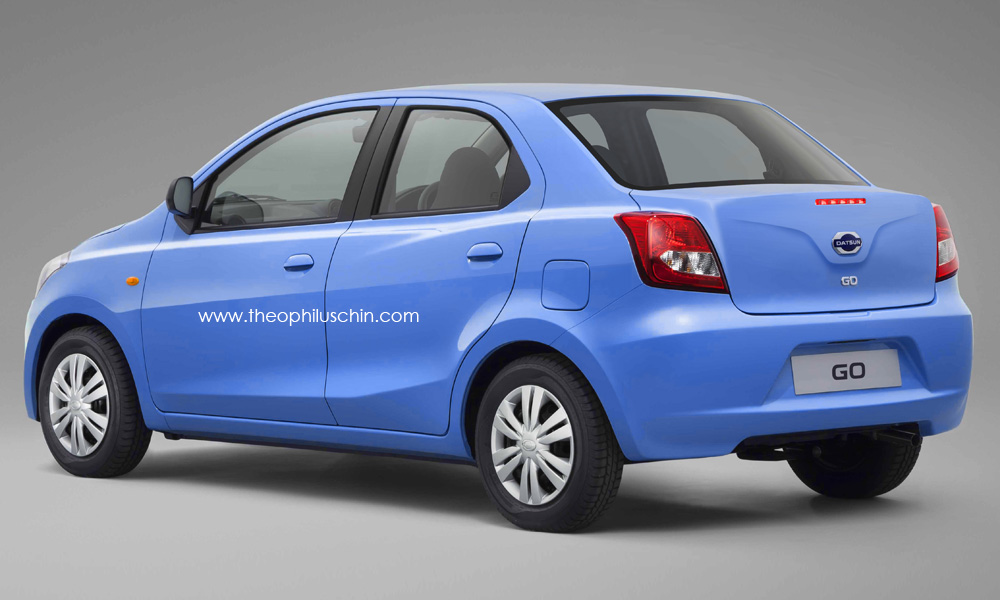 One thing is for certain. If Datsun were to make a sedan version of the Go, the economies of scale would certainly be in their favor. Given that a sub 4 lakhs price tag has been announced for the Go hatchback, the Go sedan should definitely be there with the Dzire in terms of price.
[Images from Theophilus Chin]