While every automaker in the country was busy belting out mini-SUVs by the thousands the whole of last year, Nissan was working simultaneously on reviving the Datsun brand, which first came into existence over a hundred years ago, and arming it with an all new small car to take on the might of Maruti Suzuki and Hyundai in India.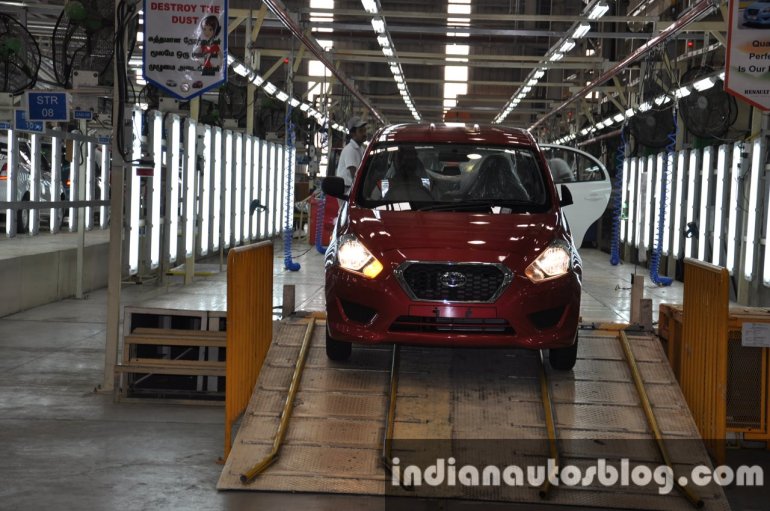 Nissan is aiming for 10% market share in the India by 2016 and Datsun's revival is aimed squarely at achieving that goal. In fact, Nissan believes that Datsun will contribute to over 50% of all cars sold by the company in India in the coming future.
To those who are only just tuning in, Nissan revived Datsun to be a low cost brand in the Indian auto industry undercutting Nissan's own product line. So far, the strategy has worked very well. Datsun was premiered last year in India showcasing the first product to come out of the venture: the Datsun Go, a car that has so far received positive reviews on design, space, and practicality.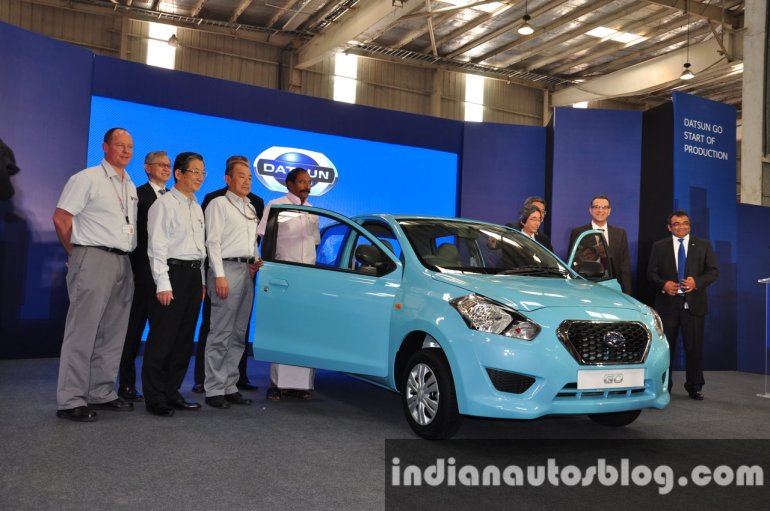 Only a day before India's biggest Auto Expo, Datsun officially commenced production of the Go at its Chennai manufacturing facility in Oragaddam. India was the first country to see the Go in July last year, and now is also the first country in the world to produce it. From here on, Datsun will also take production to Indonesia and Russia later this year.
The Go will enter Indian markets this March and will be retailed from Nissan's current dealership network across India. A compact MPV (Go+) is in the pipeline for a 2015 introduction followed by a small Alto-rivalling hatch (previewed by the redi-Go) in 2016. Both, the Go, the Go+ and the redi-Go are on display at the Auto Expo this year.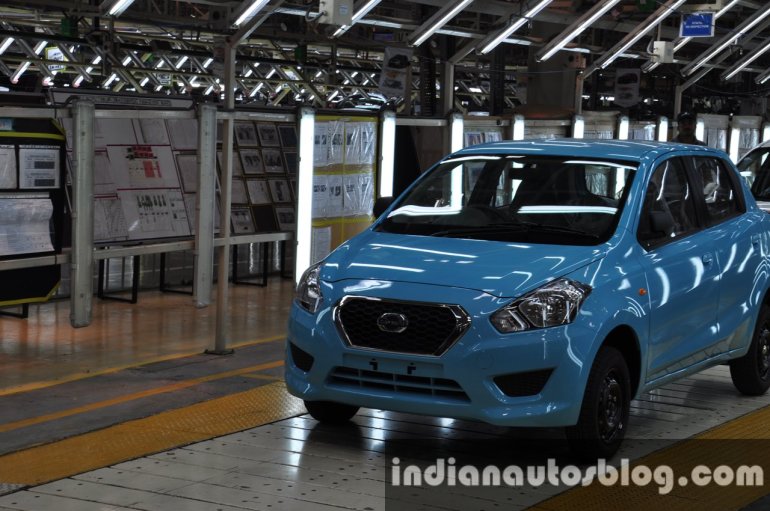 We sat down with Vincent Cobee, Global Head of Datsun, and Mr. Toshihiko Sano, Production Head of Datsun, on the sidelines of the event to better understand the product and their strategy and here is what we have learnt:
The Datsun Go has over 90% localisation in production with 100+ Indian suppliers.
The currently planned annual production for the Go stands at 60,000 units which corresponds to 5,000 units per month.
The Renault-Nissan alliance plant can produce 400,000 cars every year.
When the production begins in Indonesia later in the year, 25% parts will go from Indian suppliers to Indonesia.
Nissan has no plans of planting a CVT auto box in any of the Datsun products anywhere in the near future citing its expensive cost of production. However, Nissan is closely watching how the latest trend of AMT or 'Automated Manual Transmission' in India is going to play out, and may consider it in the future for Datsun.
The official ARAI figure for the Datsun GO has come in at 20.6 km/l.
Datsun production launch - Image Gallery