The Datsun Go is hardly 24 hours old and here is another video.
[Head to YouTube if you're unable to watch the video above.]
This video shows the finer details of the Go. You get to see the panel gaps of the car, which we must say appear to be very uniform for an affordable hatchback. Details such as the 'Datsun' logo on the rear bootlid, the stylish taillights and the body creases are also seen.
The rear hatch door, which seems to have no amount of trim or insulation to it, gives you an idea of the cost cutting Nissan engineers have resorted to. Another cost cutting measure is the single wiper stalk for the front windscreen.
Check out our exhaustive coverage of the Datsun Go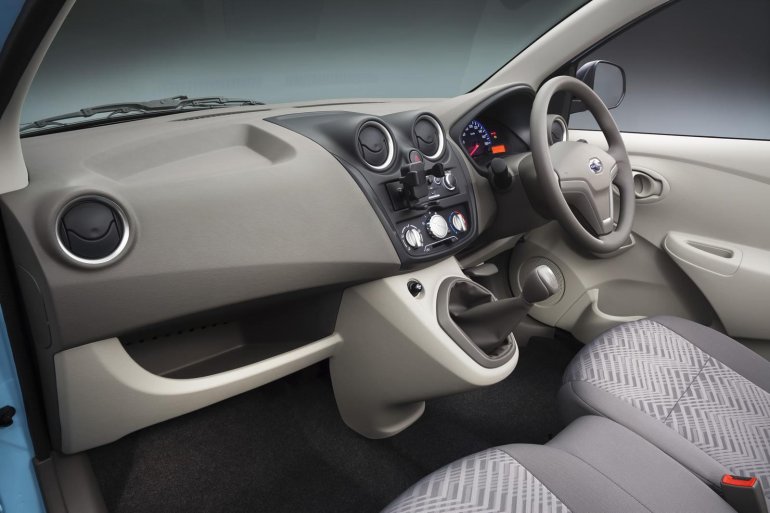 Once the boot is open, it seems that the Go would have a pretty good boot space, easily on par with its rivals such as the Maruti Wagon R, Hyundai i10 etc. The rear bench seat has integrated head rests and folds down should you want to increase your luggage capacity. There seems to be no 60:40 folding seats.
Once the seat folds, you notice that the rear has conventional winding windows. Datsun are certainly allowed to do this, given that the top-end Ford Figo itself features power windows only for the front.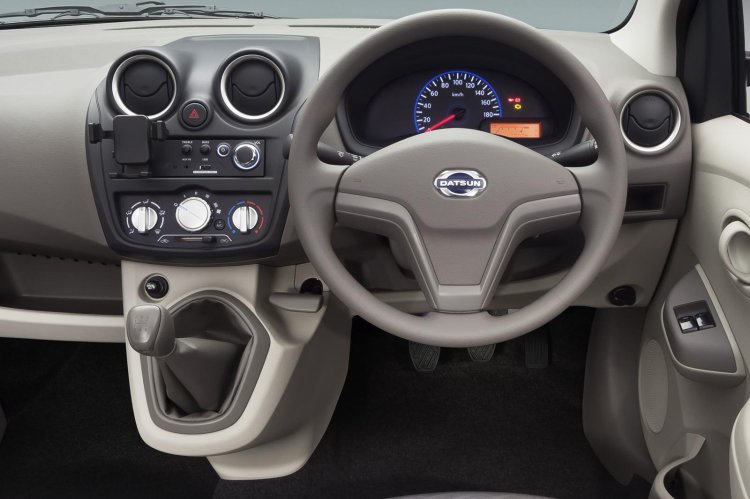 This video also gives away the bench-like front seats which we've been talking about. Clearly, Datsun seems to suggest that the Go can accommodate a family of 6 should the need arise.
Overall, the Datsun Go seems to be pretty promising and we certainly hope the much hyped price tag is as aggressive as the brand deems it to be.