The Datsun Go which made its global premiere in India earlier today will spearhead the resurrected auto marque's campaign in emerging markets India, Indonesia and South Africa.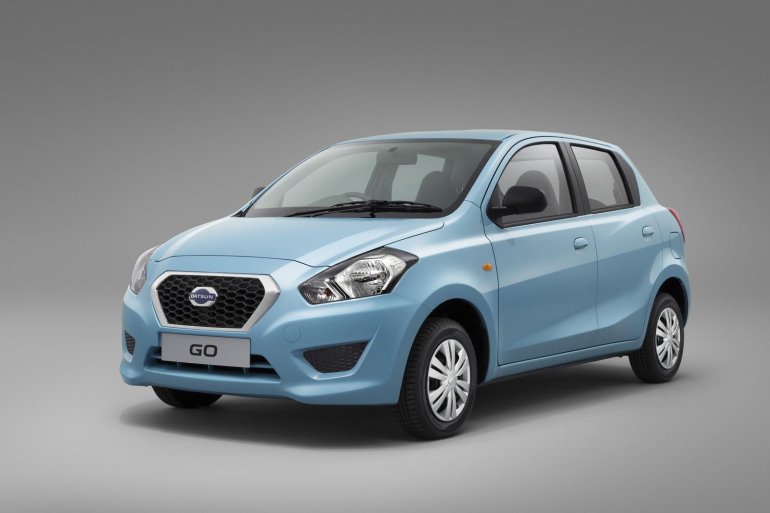 Here is a collection of official images of the small car packed into a CD ROM. The Datsun Go has no drama in its design but the conservative appearance is easy on the eye and the target audience won't be disappointed. Speaking of the target audience, the Go aims to fit the budget of the middle class customers most of whom are first time car buyers.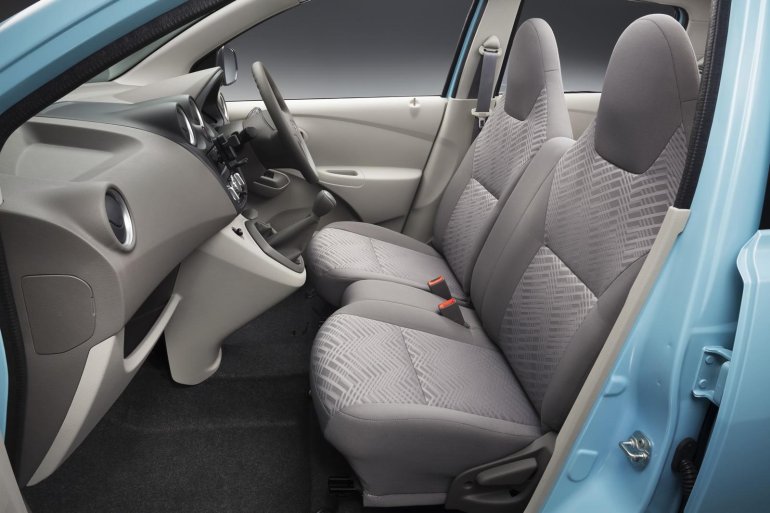 The Go has well-aligned creases and character lines on the side, hatch door and on the bonnet. It has to be said that Datsun has done a pretty decent job with the exterior styling.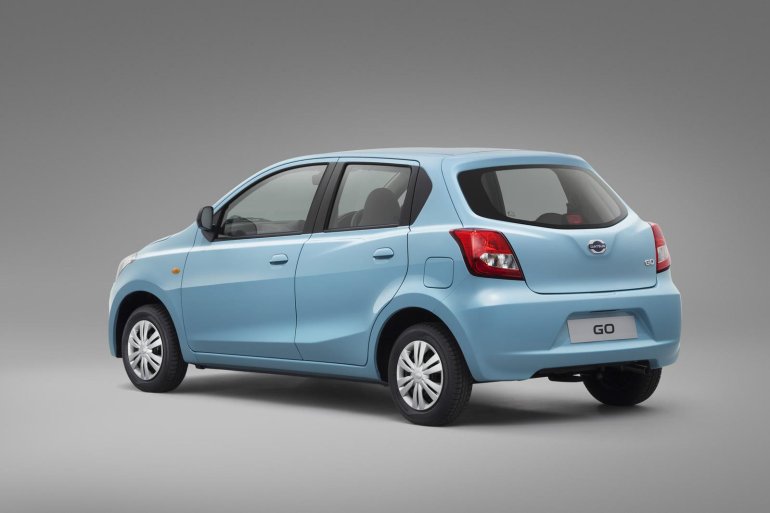 Step inside and you will get the feeling that this car is built to a cost. It doesn't get a glovebox and instead an open storage compartment is provided! The design and layout is simple and the dashboard sports a dual tone finish.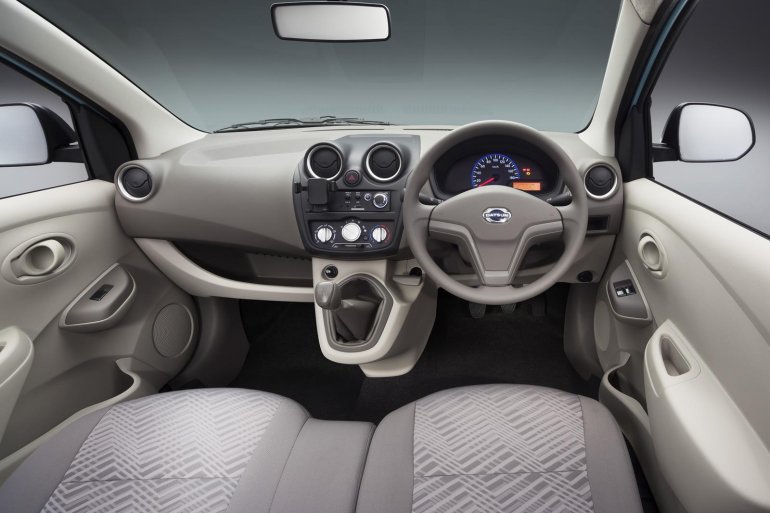 The black centre console hosts circular aircon vents picked from the Micra parts bin, an ordinary looking audio system and contrasting silver AC controls. The gear lever is mounted on the dashboard to make way for the bench seat which improves the lateral room for both the passenger and driver.
The Go gets a three spoke steering wheel and the instrument cluster is a simple, low cost unit. Front seats have integrated head restraints, again a cost effective solution.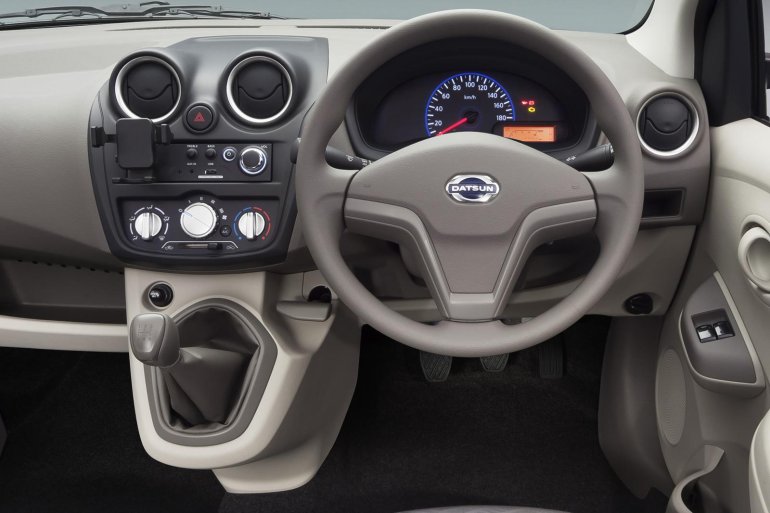 Datsun has taken some aggressive cost cutting measures to get the pricing of the car under Rs. 4 lakh in India and these measures, perhaps not visible on the exterior, can be observed in the car's cabin.
Datsun Go official Image Gallery