Testing agency wants the car to be withdrawn from the market. 
Following the poor crash test rating of the Datsun Go, testing agency Global NCAP plans to write to Japanese PM, Shinzo Abe, in January 2015 appraising him of the situation.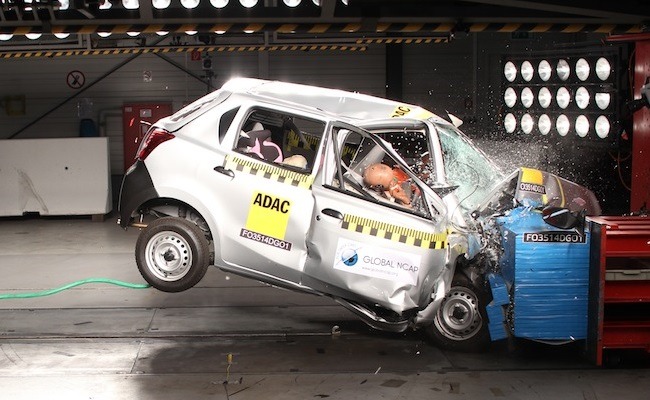 Max Mosley, head of the Global NCAP, had earlier written to Nissan's chairman, Carlos Ghosn, asking him to withdraw the Go from the market pending an engineering overhaul that would make the car perform better in a crash test.
While a host of Indian cars received a Zero star rating in the crash test including the Ford Figo, Hyundai i10, Maruti Alto and Maruti Swift, Global NCAP's findings reveal that it would be pointless even fitting airbags on the Go due to its weak structure. Reiterating this, Max Mosley says that upon impact, the front occupants (driver and passenger) were crushed, and hence an airbag would be of no use. Even top-end variants of the Go (and the upcoming Go+) are devoid of safety features like ABS for example. On its part, Nissan says that the car has active safety equipment like long-range headlights and fatigue reducing seats.
Also read: Suzuki Celerio crash tested, gets 3/5 stars
The Go is available in a range of four variants and is priced between INR 3.12 to INR 3.79 lakhs, ex-Showroom, Delhi.
[Source - Autocar Professional]