Nissan hopes to capture the fancy of masses of emerging economies using the Datsun brand. Announced in the early months of 2012, the Datsun brand will enter markets such as India, Indonesia and Russia from 2014.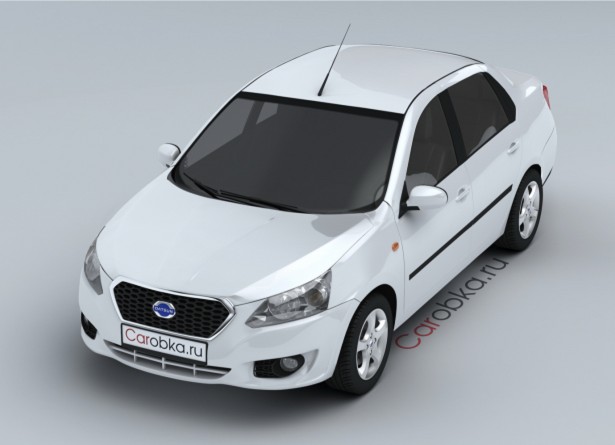 Their cars will be affordable people commuters costing less than 5 lakh rupees.
The AutomotiveNews reports that new Datsun cars will be based on the Lada Kalina platform. To keep the cost low, most Datsun cars will feature a modular architecture where key elements such as braking, fuel systems and steering mechanicals will be shared. The exterior body and interior design will be different for every product to maintain their individuality.
Head of Datsun brand Vincent Cobee reassured that the Datsun project is progressing as scheduled and the first two models will be launched in 2014 with the third one seeing the light of the day in 2015. Datsun plans to give a glimpse of its design in early 2013.
Why Lada platform?
It has to do with the Renault-Nissan genealogy. The Renault-Nissan alliance owns a considerable share in AvtoVAZ (makers of LADA). AvtoVAZ has a rich experience in making low cost cars for the Soviet Union territory. Thus, the existing Lada platforms are an ideal base for Datsun Cars as it brings down the research and investment cost.
Earlier this year, Renault-Nissan also announced that they planned to invest about $750 million to get a better grip on AvtoVAZ.
Why not Dacia?
Yes, Dacia is also a low cost brand owned by the Renault-Nissan alliance which could have helped with the Datsun project.
However, the Dacia brand is in a transitional phase where it plans to move away from the low cost image (exactly like Skoda from the Volkswagen Group). Thus, the new Logan presented by Dacia has moved further up the luxury chain with more features and technologies.
Dacia was not the right partner for the Datsun project as it would have shot cost of the cars through the roof.
Will Datsun use Lada platforms for India?
No, Datsun's two higher models will use the V-Platform (Micra platform) that has been completely localized at the Chennai plant. The entry-level model codenamed I2 will use a new A-Entry platform designed by the Gerrard Detourbet, the father of the Logan. Lada-based products are meant only for the Russian market.
Read on the three Datsun cars planned for India
Datsun cars that will be sold in India will be built locally in the Chennai plant. Earlier this year, the capacity of the Oragadam factory was increased to 400,000 units to accommodate the production for the new brand.
[Source: Europe.autonews.com; Rendering from Carobka.ru]