Daimler has announced that it has conducted the first trials of a self-driven truck in the United States. The "Freightliner Inspiration Truck with Highway Pilot" was tested on the highways of the state of Nevada, thus becoming the world's first autonomous truck on public roads.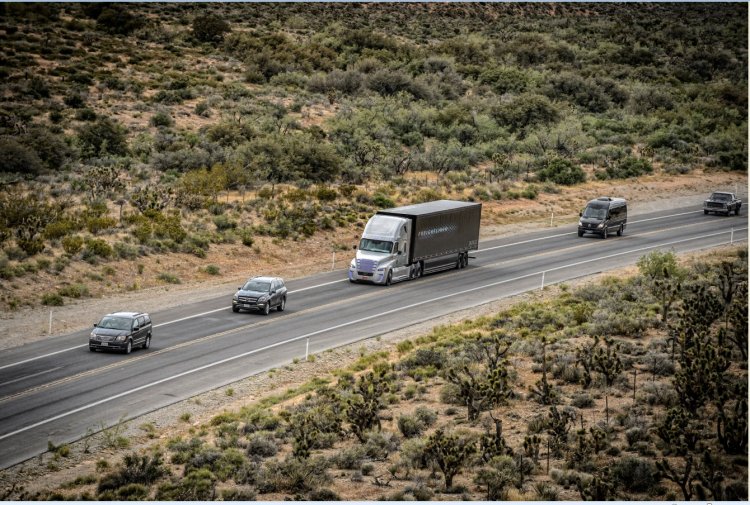 After showcasing the first autonomous truck in the form of the Mercedes-Benz 2025 in a closed road in Germany, the public display is claimed by the company as the "next logical step" that will eventually lead to serial production of the system. Over the last several months, Daimler says, the self-driven truck has been tested over "many thousands of kilometeres".
The Freightliner Inspiration truck in question is a modification of Daimler's successful Freightliner Cascadia Evolution model, carrying the Highway Pilot system. The system is made up of a front radar and a stereo camera, along with the company's Adaptive Cruise Control+ module. The system on the same truck has already covered, the company says, over 16,000 kilometeres on a test circuit in Germany.
The truck is mounted with equipment that can regulate the speed, applies the brakes and steer the vehicle. It autonomously complies with speed limits, regulates distance from the vehicle ahead or uses the stop-and-go feature during rush hour. Passing maneuvers, exiting the highway and changing lanes are however operations that can only be performed by the driver.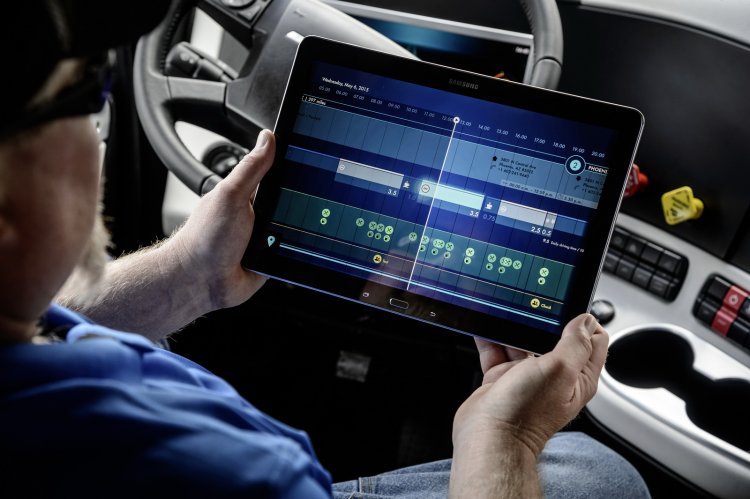 The system, Daimler claims, reduces the driver's drowsiness by a quarter whilst on the autonomous mode, leaving the driver with time to perform other duties.
You can get more information in the press release attached below the gallery.
Dailmer's Autonomous Truck on Public Road - Press Release
[Can't view the document? Head to SlideShare]