Production lines at the Renault-Nissan alliance plant in Oragadam, Chennai are humming away as the planning department is ready to start an additional shift in September to meet heavy demand for the Duster.
The Alliance plant makes Nissan and Renault models - Micra, Pulse, Sunny, Scala, Teana, Duster, Evalia, Fluence and Koleos are either manufactured or assembled here.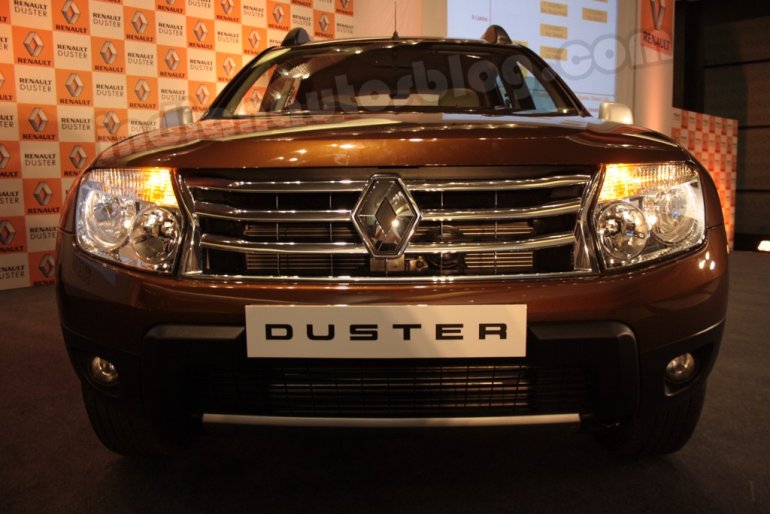 Later this year, the Chennai plant will make a third brand of cars. No, its not Datsun, that's at least two years away. We're referring to Dacia, the Romanian low-cost brand that is credited with designing the Duster. The Chennai plant will manufacture the Duster as a Dacia, strictly for export markets.
Dacia has already announced that it will launch in the UK in January 2013 with the Duster and Sandero. The Duster is making its way through 127 British dealerships, in the LHD form, for the purpose of demonstration. The public got to experience these cars at the Goodwood Festival of Speed earlier this year and order books have opened.
As Dacia and Renault factories around the world manufacture the Duster only in LHD configuration, Chennai was chosen as the sourcing point for the UK market. The UK market will also get a 4WD Duster variant, seen testing here (white mule, notice the 4X4 emblem taped, right to the windshield). The images were snapped this evening outside Olympia Tech Park near Guindy, Chennai.
The difference between the Dacia Duster and Renault Duster (inset) is purely cosmetic. The diamond badges have been replaced by the shield-style Dacia emblems. The chrome slats on the front grille have vanished and in place, the trademark Dacia Duster grille takes its place.
Exports of the Dacia Duster is likely to begin in the final months of 2012. Renault India also has a strong export strategy in place, it will export the Renault Duster to other RHD markets such as South Africa.
Note - The Dacia Duster will not launch in India, it is only meant for export markets. There is no rebadging the Duster and launching it under another brand.