Renault had announced this year that Dacia Duster along with the new Dacia Sandero will be launched in UK by January 2013.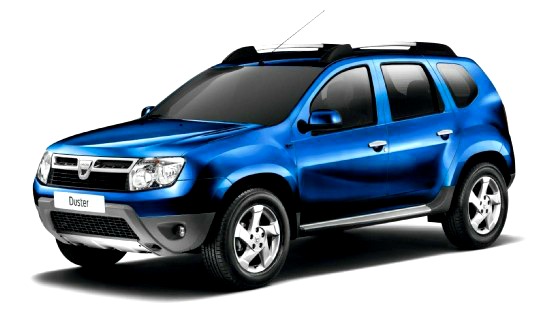 The cars bearing the Romanian badge will be sold across the Renault dealerships in UK. Apart from the showroom floor, Dacia will also share the sales and service personnel with Renault.
The penchant for the compact SUV is present across the globe and UK is not an exception. Dacia has announced that the pre-orders of the Duster which will be the first Dacia to be sold in UK has already crossed 1,000. Dacia points out that the bookings were achieved even bef0re the Britons saw or drove the RHD British spec car. Most of the bookings accounted are for the top-spec Lauréate and 4x4 versions. The UK public can book a Duster for a refundable deposit of £100.
The RHD Dacia Duster for UK will be manufactured at Renault-Nissan Alliance's factory at Oragadam near Chennai. The Chennai plant is the only one to build the RHD Duster.
Unlike the Indian Duster, the British Dacia Duster will be available in both 4x2 and 4x4 versions. The RHD Dacia cars were not yet shown to the public, however IndianAutosBlog.com readers had the exclusive access to the spy pictures of the India made RHD Dacia Duster.
The strong pre-order bookings for the Dacia Duster is yet another example of compact SUVs ruling the roost. Renault India officials said shipping to the UK will start this year without confirming a date.
[Source: Carscoop.blogspot.com]