The Dacia Duster facelift was announced a few days ago for the upcoming Frankfurt Motor Show where it will have its world premiere. The company had released only two images of the car and we weren't able to see much in the way of new colors or interior upgrades.
The Dacia Cherry Club (which happens to be an official Dacia owners club), have got hold of image of the Duster facelift in a new green color. Apart from the color, Dacia has also revealed some new information on the refreshed Duster in the club's bulletin.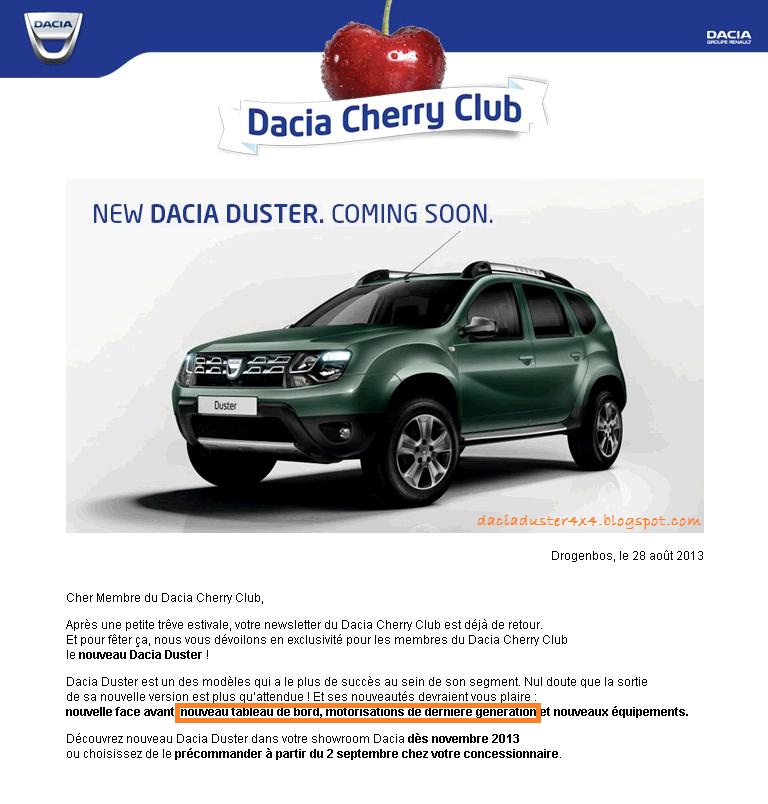 Dacia will conduct the market launch of the Duster facelift in November 2013 and the car will first be available in Belgium. While customers can purchase the car from November onwards, pre-booking has already commenced on September 2.
While the interior of this Duster still remains a mystery, the document says that a new dashboard with new equipment and features would be seen. The Duster will also be powered by the latest generation engines.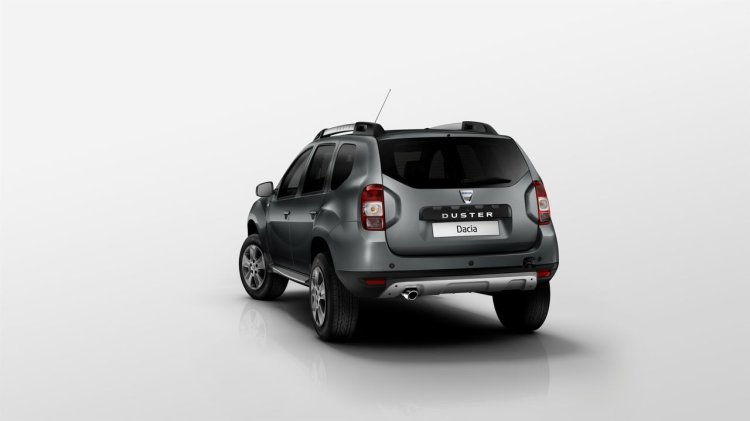 Well connected Dacia enthusiasts say that the 1.2-liter TCe turbocharged petrol engine would be seen for the first time on the Duster. This four-cylinder unit would produce about 120bhp and 190Nm of torque while CO2 emissions would be 120g/km.
[Image from - Dacia Duster 4x4 Blogspot]