Renault's low cost vehicle division Dacia known for its affordable and reliable engineering is developing a mini car called "Citadine" according to AutoBild Germany. As the name suggests the car will be an urban A-B type.  The Renault group is aiming at sales volume of the VW group's Up! with this sub-Sandero product.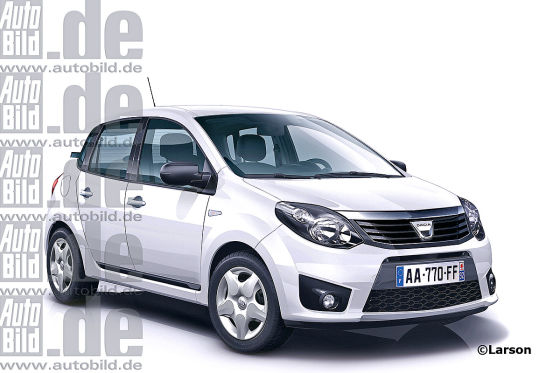 Dacia is known for sharing the same platform right from Sandero hatchback to Duster SUV. The "Citadine" is also expected to share the same platform (B-Platform) to make it a cost effective exercise. The report is not discussing powertrains but we're guessing the Micra's three-pot petrol engine can suit the Citadine.
Like Nissan, Renault is also said to be working out options to occupy the segments below the Pulse (Micra clone). We've heard that their small car division begins work on a ULC on January 1, 2012. This is most likely to take on cars like the Tata Nano, Maruti Alto and Hyundai Eon.
Citadine could be the Renault's answer to the likes of the VW Up!, Maruti Wagon R & Hyundai i10. Can it be positioned above the ULC Renault starts work on early next year?
It is way too early to speculate on this car's list of destinations or price positioning. IndianAutosBlog will keep an eye out for you on this toddler.
[Source - AutoBild.de]