After witnessing a dismal 2013-14 fiscal year, the Indian commercial vehicle industry is not exactly set for a recovery in the current fiscal, says independent rating agency ICRA.
According to the agency, the degrowth for the 2014-15 fiscal year will rest at 6,36,000 units, marking a drop of 19.7 percent over the current fiscal. This, ICRA says, would be lower than the industry volume in 2010-11 - which was a successful year for the CV industry.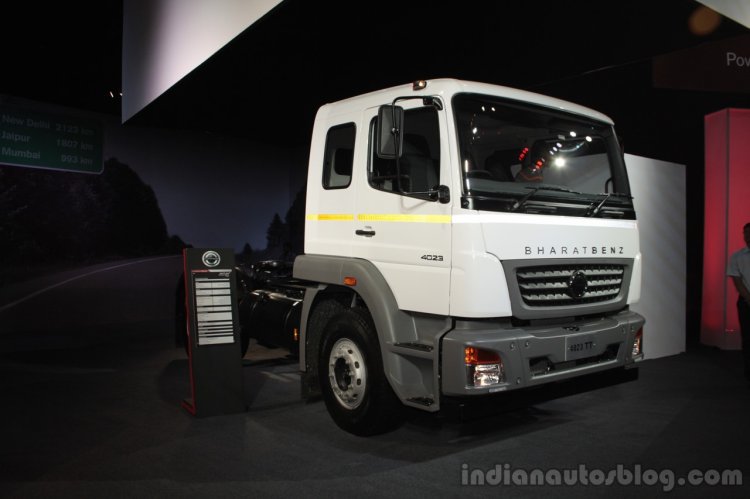 Looking at separate segments, ICRA says that the Medium and Heavy Commercial Vehicle (M&HCV) segment would actually fare worse than the entire industry and see volumes as low as it was in 2004-05. The fact that some of the ageing fleet which need replacement, however, should see translate to better fortunes in 2015-16 says the agency.
The bus segment, thanks to the announced 10,000 units under the JNNURM scheme, would recover sharply as these units are supplied over the next two years. There's also the possibility of the government announcing more units under the scheme. The short-term growth for the popular LCV segments look dim, but medium-term prospects for the segment remain intact, says the agency.
In 2013-14, only 200,627 units of M&HCV were sold against the 268,689 units sold in the previous fiscal marking a 25 percent drop in sales. The LCV segment fared marginally better, falling by 17 percent by selling 432,111 units over 524,522 units the previous fiscal. The total CV industry dropped by a sharp 20 percent selling 632,738 units against 793,211 units in 2012-13.
ICRA CV Sector - Press Release
[Can't view the document? Head to
SlideShare
]