Royal Enfield motorcycles are the most customised products in India.
A customised Royal Enfield by Transfigure Custom House was showcased at Autocar Performance Show held last week.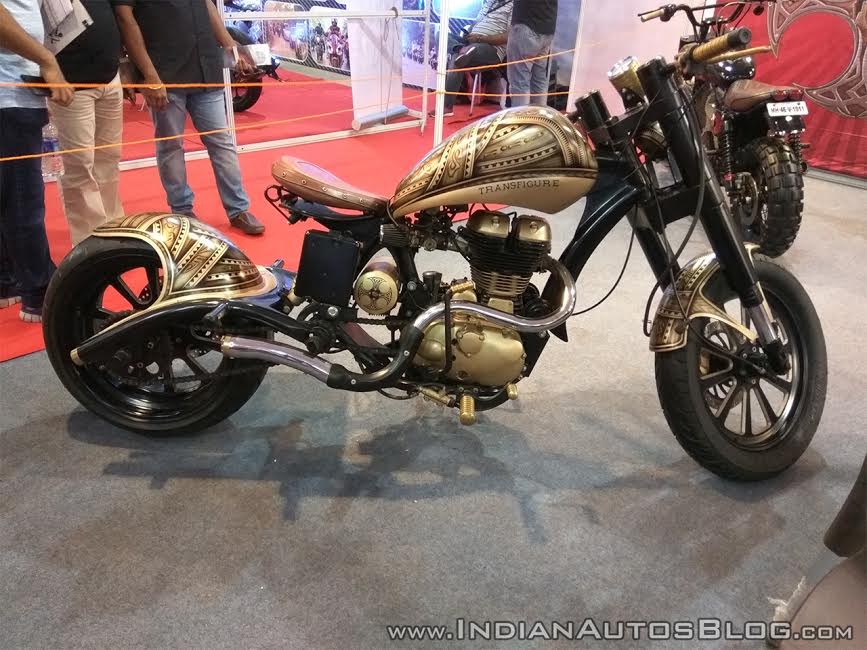 Started back in 2012, Transfigure Custom House is the brainchild of Adil Dumasia. That very year they won the Best Custom Bike Award at Royal Enfield Rider Mania. Adil believes that the bikes he builds are not just about looks, but also stand apart on the practicality front.
The group builds choppers, cruisers, pro streets and bobbers. While Transfigure Custom House does not work on the performance of the machine, but the but slight modifications are made to accommodate the extra weight.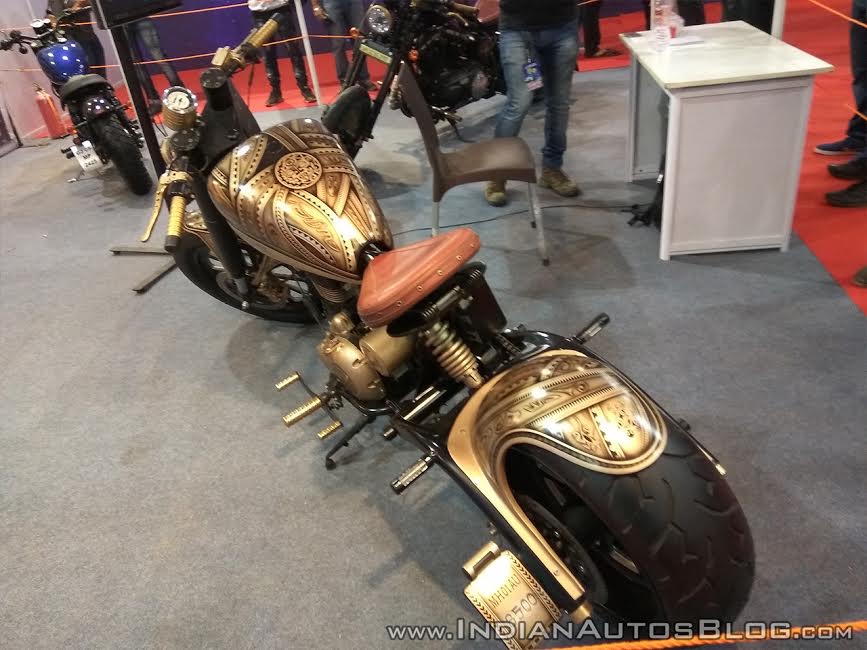 The bike showcased here gets a short and thin exhaust to save weight. The rear tyre is imported as a wide tyre of this size is not manufactured in India. The big, bulky fuel tank adds to the macho look, and the single seat with brown leather adds to the elegance.