Bajaj Auto has been selling auto rickshaws in Indonesia for years. The three wheelers are considered to be environment friendly and are a common site in the streets of Jakarta.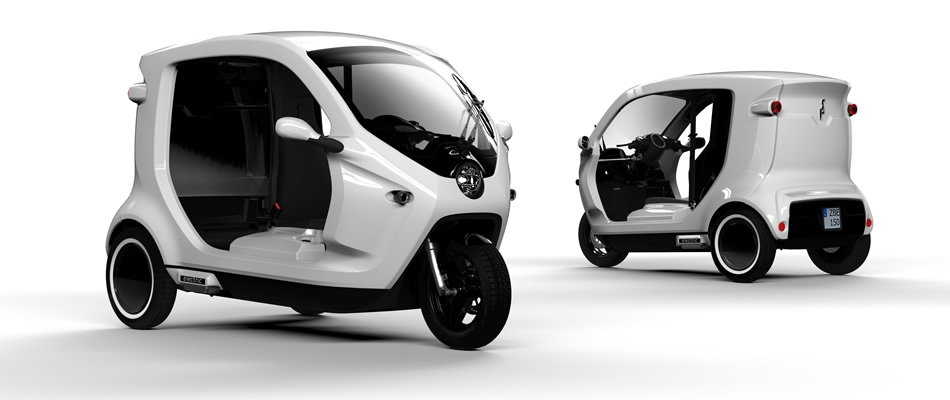 However, a potential rival is expected to soon set its foot in the archipelago. Indonesian president Mr. Susilo Bambang Yudhoyono's recent state visit to Sweden has sparked quite a few industrial relationships between the nations.
One such development is the entry of Zbee electric three wheelers into Indonesia. The Zbee is an urban runabout manufactured by the Swedish firm 'Clean Motion'. The vehicle could be used in place of the Bajaj auto rickshaws as a more environment friendly alternative.
The Zbee is powered by a 4KW motor which has a range of 50 km. The EV weights a mere 230kg and manages a top speed of 45 kmph. In Sweden, the Zbee is marketed as your private shopping vehicle. No driver license is required to drive the Zbee if you live in Sweden.
Oto.detik.com reports that the electric three wheeler will be manufactured in East Java starting from this August. It is even rumored to be showcased to the public on June 12 in Jakarta.
The Clean Motion Zbee three wheeler looks like a futuristic interpretation of the popular auto rickshaws. Its imminent entry into Indonesia surely comes as a threat to the legendary "tuk tuk".
Is it about time for Bajaj to come up with electric rickshaws?
[Source: Oto.detik.com]