Citroen are currently testing the production version of the beefy Cactus Concept showcased at the Frankfurt Motor Show last month. An implication from seeing fully developed cars testing on the streets is that somewhere in a design studio, an undisguised example can be found.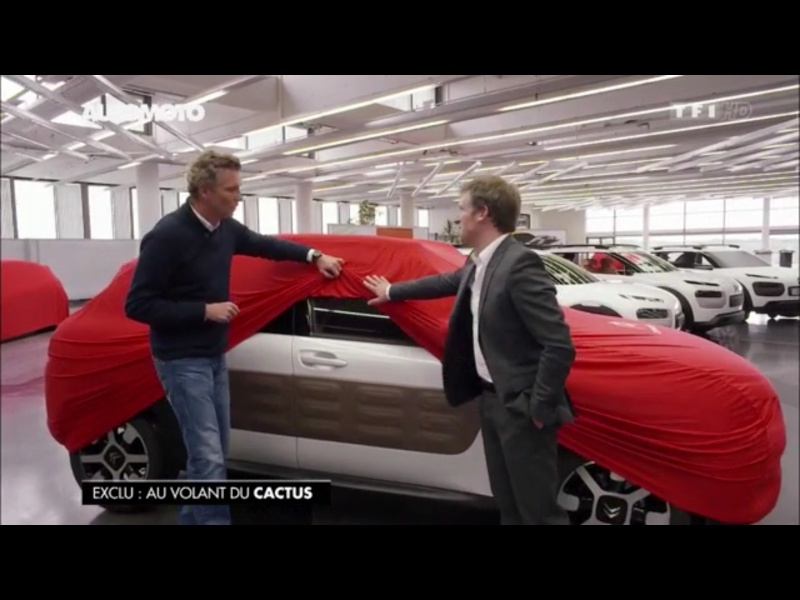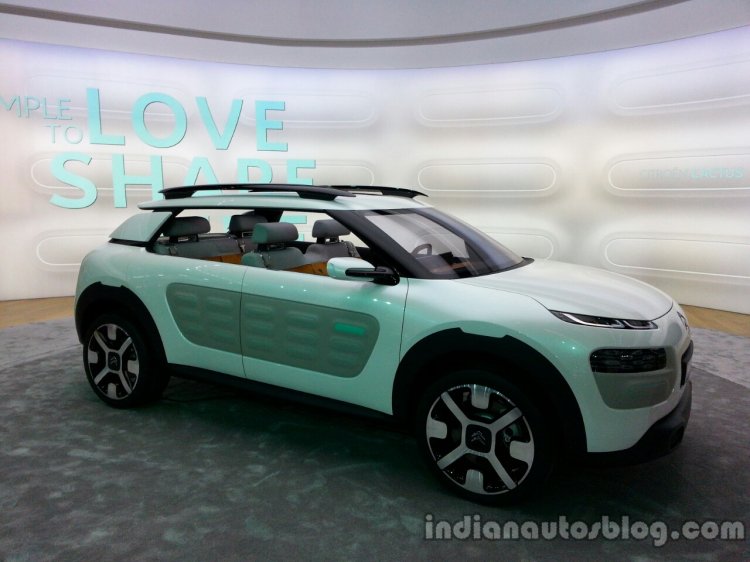 When the French auto show 'Auto Moto' of TF1 toured one of Citroen's design centers, they were in for a surprise! A Citroen designer, who was having a good day, not only took them through the studio, but teased the production model by partly lifting the veil off the car!
In the same frame we can see other iterations of the Cactus which were rejected or were made for internal purposes.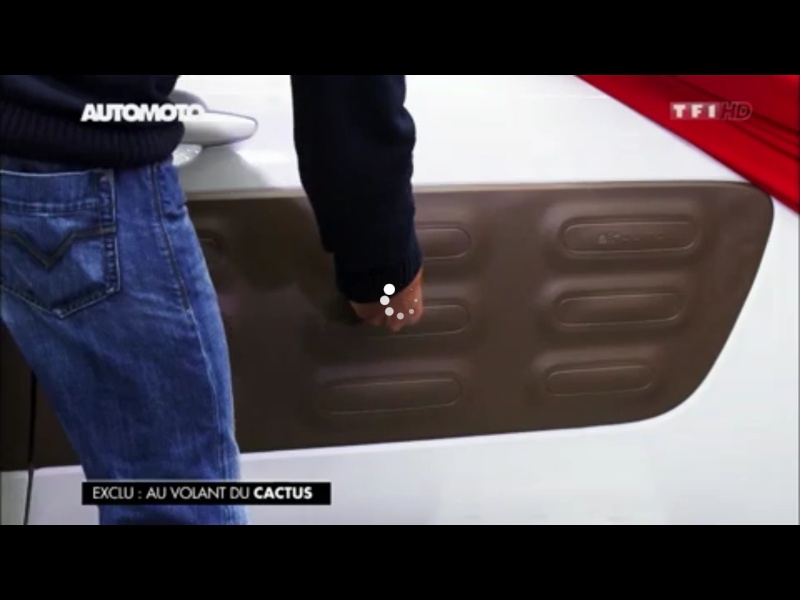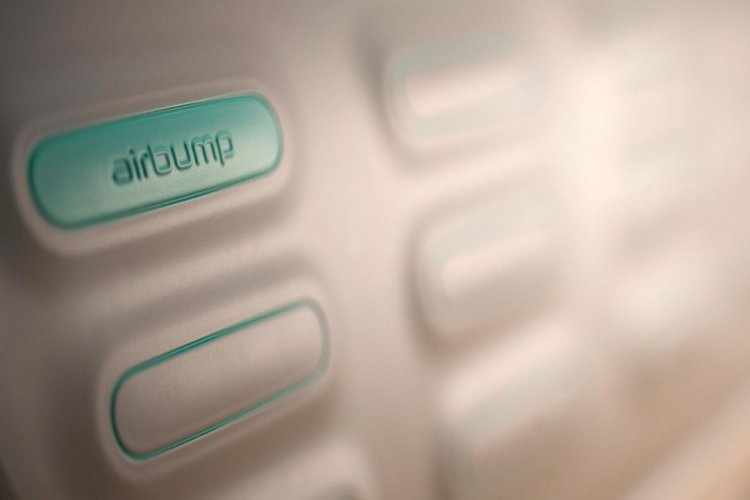 The production model features the 'Air Bumps' that were shown on the concept which is a soft skin that has air capsules to protect the car from scratches on impact. A (black) B-Pillar which the concept didn't have, as well as door handles can also be seen on this car.
Another image reveals the digital rendering of the car's dashboard. A large screen on the central console, air vents placed at a lower level and a glovebox lid that swings open upwards are the talking points.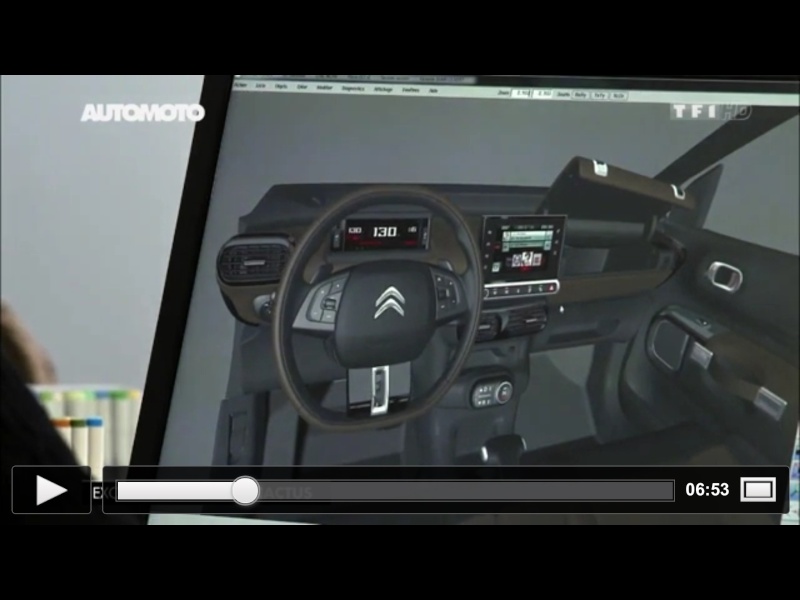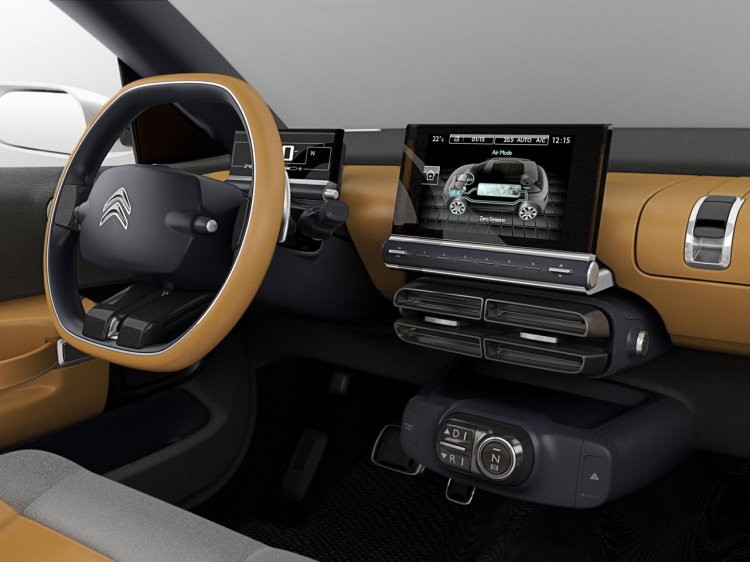 Like the Frankfurt Show concept, the car's proportions are slightly larger than the Peugeot 2008. The concept measured 4.21m long, 1.75m wide and 1.53m tall, measurements that could be replicated without huge deviations on the production model.
The Cactus is a member of Citren's C-Line family and would be built on the Efficient Modular Platform 2 (EMP 2) which the company spent €360 million (3,061 crore rupees) to engineer. Its main rival would be the Nissan Qashqai.
[Source - www.tf1.fr]