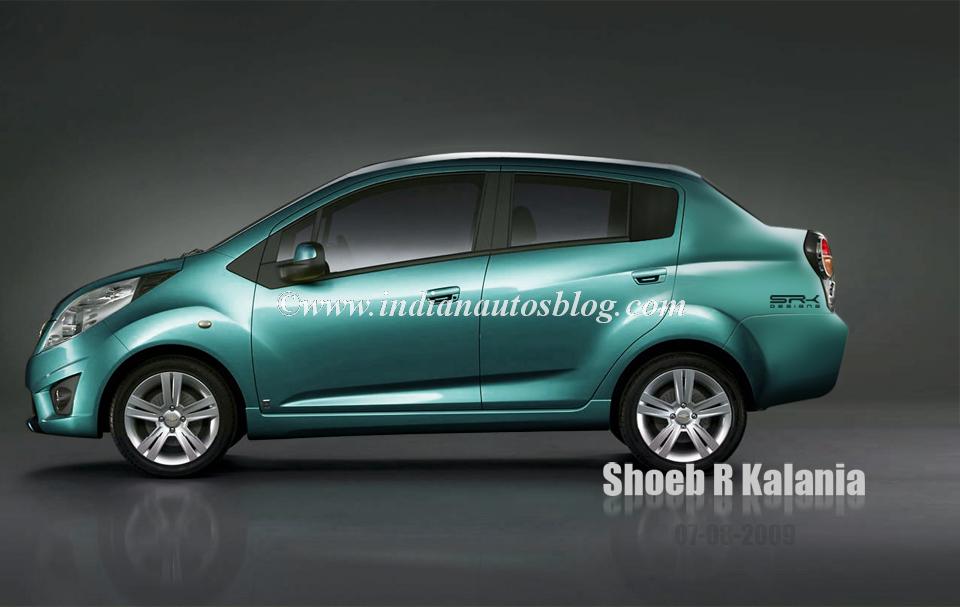 According to our Brazilian car expert Gustavo, the Onix project will be GM's biggest investment in Brazil. The Onix project revolves around the new Chevrolet Spark, and a sedan is among the variants.
I presume GM India would not remain silent for very long after introducing the new Spark. They will advance by manipulating its platform to make a sedan, which will slug it out with the Swift Dzire, Indigo Vista and Renault Logan.
Before our photoshop wonder lad embarked on drawing this car, I was very skeptical. Initially I did not feel a sedan based on a short wheelbase+tall car would bring out eye candy.
But he's proved me wrong.
No details are available at this point on the Spark sedan. Perhaps it will have powerful engines and automatic gearbox option when it goes on sale in India in the next five years?