Seeing reader spyshots of the Sail and Enjoy is a coffee habit for us in 2012. There are so many test mules out there that chances are you have seen one too.
They also make us scratch our heads as why do GM camouflage after their premieres were held at the 2012 Delhi Auto Expo?
GM India is heavily depending these two launches to bring them some marketshare in the B+ category where they have zero presence. Their previous cars, Aveo and U-VA, were uncompetitive without the diesel engine option. Sure GM offered variants in petrol and CNG, but volumes were microscopic.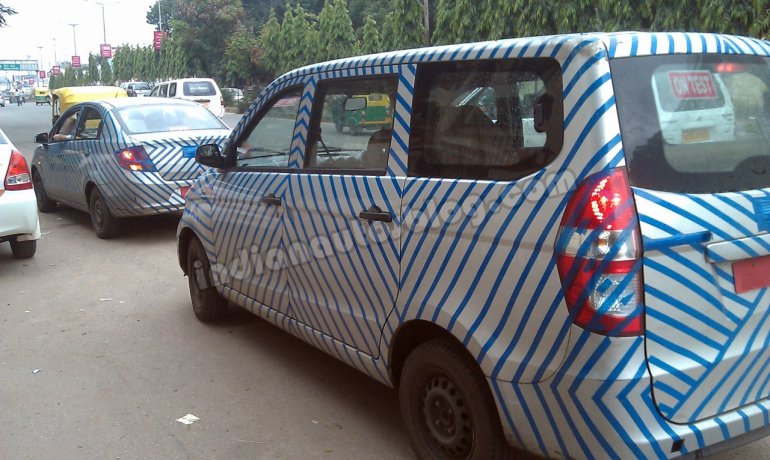 The Sail and Enjoy are going to compete in the happiest segments of the Indian auto market. The long waiting lines for the Swift and Ertiga are going to tempt many prospective customers to weigh their options.
The Sail will have the upper hand in this situation as its shining new. It also comes with the same 1.3L diesel engine and knowing GM India's reputation to spark price wars, we can expect them to undercut the rivals in price in the introductory stage.
The Sail is also the first Chinese product from a mainstream manufacturer. Unlike the Swift, Polo or i20, the Sail sits on an old Opel platform, and was primarily designed by SAIC-GM to present affordable motoring to the Chinese middle-class.
Just as we finished writing this post, we got yet another set of spyshots of the to-be launched Chevy twins from our reader Pruthvi Kattaya who spotted them near Gopalan Mall, Bannerghatta road, Bengaluru.