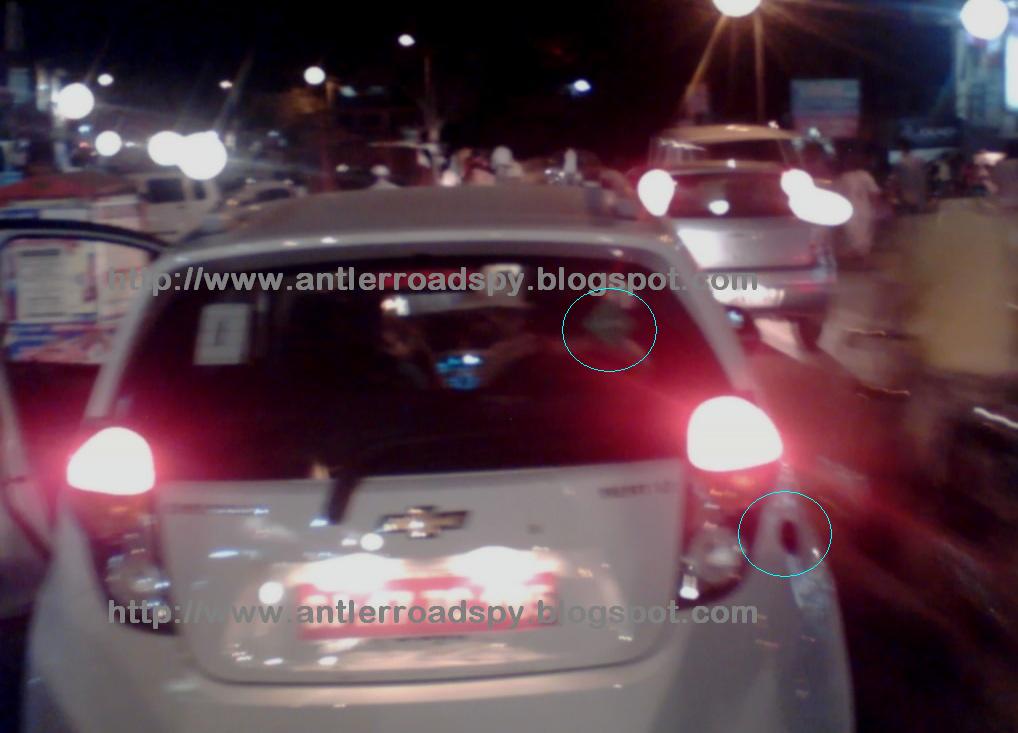 Earlier today, we stated the LPG market is well and truly alive in India. General Motors just proved us right.
Spied in the outskirts of Pune, the Chevrolet Beat test mule (identified by the red number plate) you see here isn't just another of those regular Beats you see scooting around the city grabbing eye balls. This one's got a LPG tank sitting behind the rear passenger seat (notice the rounded portion on the wheel arch), assisting the range and emission level of the car. Observe the rounded portion of the rear windscreen. It's got an LPG badge too.
The Chevrolet Spark LPG had a good reception when it was launched last year and GM has sold a decent number of LPG models since then. They then offered CNG option on the Aveo and they're about to launch the Spark EV. There has been no shortage of alternative-fuel cars from GM India, so we find no reason why the Beat LPG is has to be just an internal assessment or experiment.
The Chevrolet Beat LPG should come with the same 1.2-cylinder engine and 5-speed manual gearbox. On the LPG mode, the car will be smoother to drive, but less responsive. The added weight will show on the car's pickup, and whatever little boot space it has will take a walk. The Beat LPG could also be sold in Europe, where it'll join cars like the VW Polo LPG in the list of new generation LPG cars.
LPG badge on Indian cars

Source - Spy n Sketch