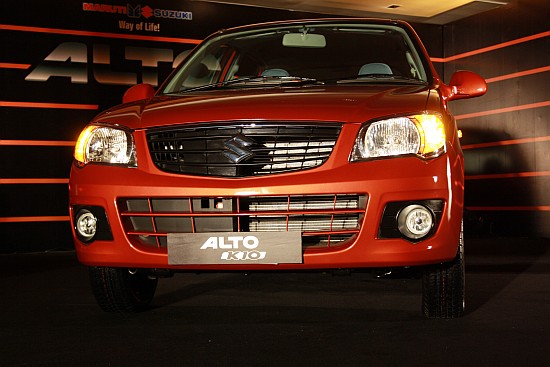 Surprised by the stiffening competition, Maruti Suzuki has charted some exciting plans to retain its dominance in India. Yahoo finance carries a report that Maruti Suzuki will introduce a 2-cylinder engine on the Alto next year, and it is expected to cost up to 25% lesser than the current model.
Codenamed "YP3", the 2-cylinder Alto will plug the gap between the Tata Nano and the Alto K10.
The Alto K10 was launched in India last month with a 1.0-liter 3-cylinder K-Series engine which finds a place in almost seven out of ten Maruti products sold in India.
The report adds the company has initiated the sourcing process for the tiny engine which helps in lowering costs substantially.
Top component-maker with direct knowledge of the development -
Maruti's strategy is to explore every price category in the small car segment. The Nano launch forced it to sit up and explore this segment once again.
Maruti has been upgrading its cars to meet Bharat Stage IV emission norms. One of the casualties of this stringent emission norms was the Maruti 800 which the YP3 aims to replace.
Source - Yahoo Business