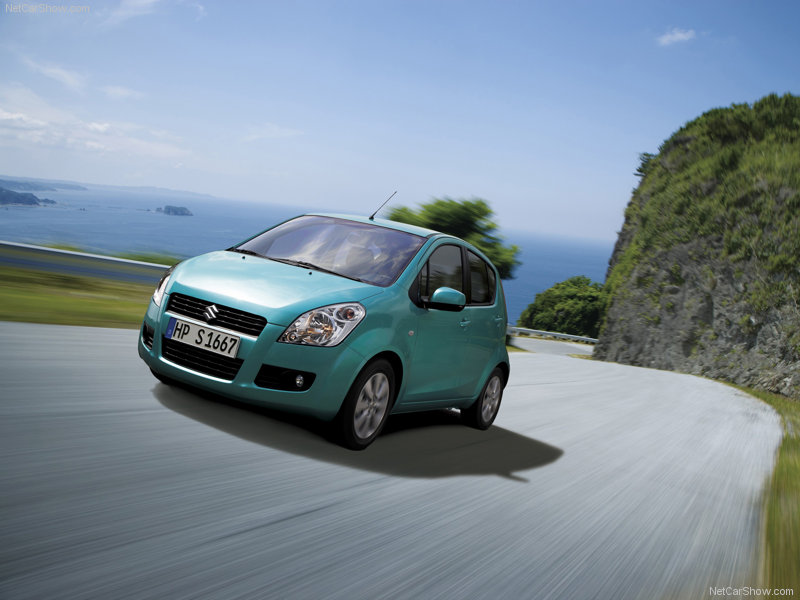 UPDATE - The Maruti Suzuki Ritz has been launched. Click here to read the full story.
Few days back, you might have read from the Updates in the sidebar that Maruti Ritz is to be launched on the 15th of May. What you might not have heard is the fact that Maruti officials are going around announcing that Maruti Ritz' main rival is the Maruti Swift. How uncool is that? Let's hear what Maruti Suzuki MD Shinzo Nakanishi had to say
Ritz will directly compete with Swift. In the past, when we have launched cars in the same segment, it has helped the market to grow. With the launch of Ritz, our customers would have two cars to choose from in the same category"
Just to remind you, WagonR and Zen Estilo are two Marutis competing in the same small car segment. Mind you though, the Wagon R was facelifted when the Esilo came out. Apparently, the idea was to create a spectre of two new cars being launched.
In Swift's case however, no major facelifts have been done since 2004, and by seeing the number of Swifts on the road (75% in the compact car segment), i would'nt be surprised if someone says he/she has gotten 'BORED' of the Swift!
The Ritz on the other hand, has the advantage of being new fresh looks, new interiors, the lot... It has a very potent BS IV ready 1.2L K12M engine, that is lower on consumption and emissions than the Swift's 1.3L counterpart. But most importantly, i sense that it will be priced marginally lesser than the Swift, which will give it the cost advantage.
The Swift is a good car, no doubt, but due to its commonness, i think it has aged too soon. Only a facelift can help, in order to stand up against the Ritz....or am i wrong?
I feel that Maruti Suzuki Swift might start losing ground from May 15th. Please share your thoughts.
Maruti Suzuki Ritz Image Gallery