After the Bugatti Veyron Super Sport's 'World's fastest production car' record has been stripped off, the Bugatti Veyron Grand Sport Vitesse attempted to create a world speed record for convertible cars.
[Can't watch the video? Head to Youtube]
Earlier this month, Bugatti has teased the arrival of something new from Molsheim on its social media network stating the following.
"It's almost time for us to share the latest example of exceptional Bugatti performance, simply keep a close eye on Facebook over the next few days."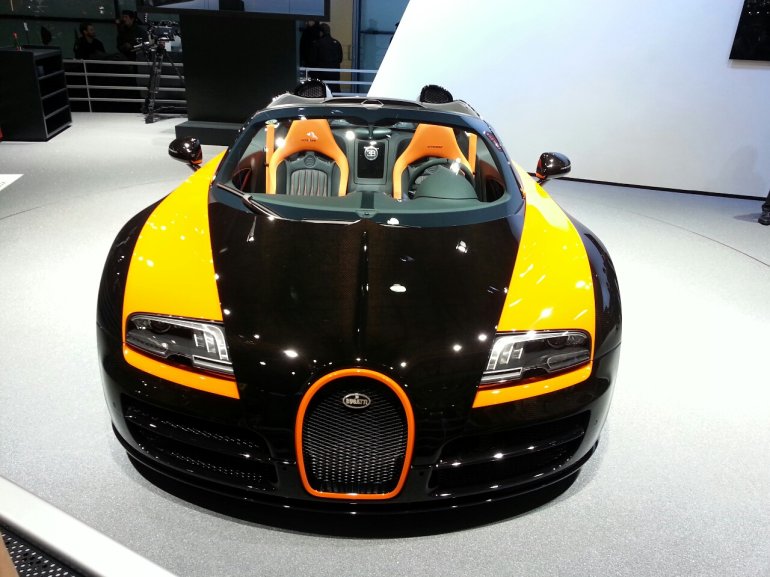 Besides the rumors being it as Bugatti's Galibier which could get 1400hp or a more potent Veyron, Bugatti remained silent for a while. Then it turned out to be the Grand Sport Vitesse, the convertible version of the Veyron Super Sport, that cracked the code.
The Vitesse Convertible continues to be powered by the massive 8 liter W16 engine which produces 1200bhp of power which makes it go from 0-100kph in 2.6 seconds. The top speed is a mind-blowing 254.04mph (408.84kph).
The record-breaking run has taken place at the VW facility in Ehra-Lessien which features 96km of private tarmac. The Chinese driver Anthony Liu took the Veyron Grand Sport Vitesse to 254mph, creating a new world record for an open-top production car under the watchful eyes of Germany's TÜV organization who certifies the record performance.
Recently showcased at the Auto Shanghai 2013 show, the Veyron Vitesse WRC Limited Edition celebrates the world speed record. Only 8 units of the Bugatti Veyron Vitesse WRC Limited Edition will be made, each at a price of 1.99 million Euro (around 14 crores).