Capable of hitting a top speed of 261 mph (420 km/h).
After much anticipation, Bugatti has revealed the Bugatti Chiron at the 2016 Geneva Motor Show. It is the long awaited successor to the Bugatti Veyron.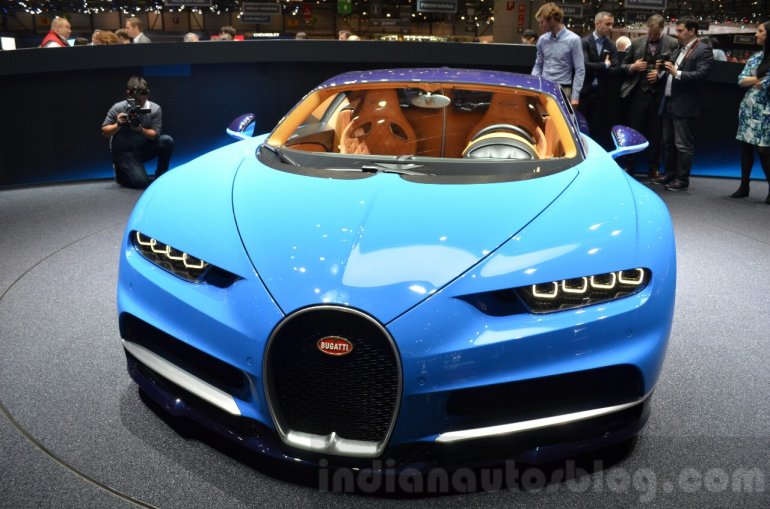 The exterior was previewed by the Bugatti Vision GT at the 2015 Frankfurt Motor Show in last September, featuring cues that add a sense of aggression to the design. It is an evolutionary step up over the Veyron that focuses on aerodynamic efficiency and high speed stability, and pays tribute to models such as the Type 57 Atlantic with cues such as a sculpted line across the top profile. Another highlight of the design is the C-shaped profile on both sides that separates the dual tone exterior color.
Headlamps feature four LED elements each, and also double as intakes to redirect air to the front brakes, while the two large air scoops of the Veyron have been replaced with NACA ducts, which keep the bodywork cleaner and deliver less turbulent air. There's hydraulic rear wing to serve as an air brake, a large exhaust system, and an aggressive diffuser at the back.
Inside, Bugatti has reduced the button count significantly, with most of them being crowded on the flat-bottom steering wheel. The instrument cluster has an analogue speedometer that is flanked by two displays for the tachometer and infotainment services. The C-shaped profile separates the driver and passenger, and is accentuated with a thin LED strip.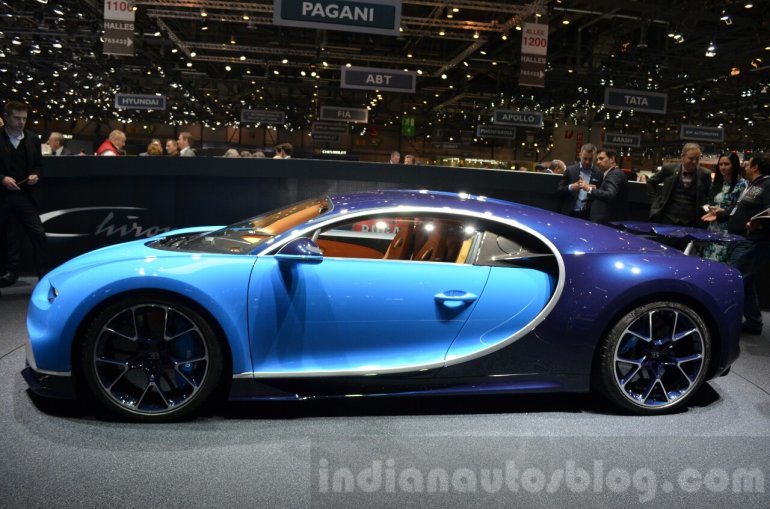 The Bugatti Chiron is powered by a thoroughly revised 8.0-liter W16 engine with 2-Stage quad turbochargers, which is now capable of producing 1,478 hp at 6,700 rpm and 1,600 Nm at 2,000 rpm - 6,000 rpm. It is not only 500 hp more than the Veyron 16.4, but this makes the Chiron one of the most powerful production-spec cars in the world.
The transmission paired to the W16 motor is a 7-speed dual-clutch gearbox, which sends power to all four wheels via an AWD system. This enables the Chiron to hit 0-100 km/h in 2.5 seconds, 0-200 km/h in less than 6.5 seconds, and 0-300 km/h in 13.5 seconds. Top speed is limited to 261 mph (420 km/h), which is just 3 mph faster than the Veyron.
The Bugatti Chiron will be limited to 500 units, of which 150 units have been spoken for. Its introductory price is $2.6 million (INR 17.7 crores), which will significantly raise with the plethora of customization options that Bugatti offers.