Limited to 500 units reportedly.
Bugatti has released the first official teaser of their next hypercar, dubbed as the Bugatti Chiron, which outlines its design, muscular fenders and sloping roofline. The teaser, which is on Bugatti' season's greetings, also confirms its debut at the 2016 Motor Show in March.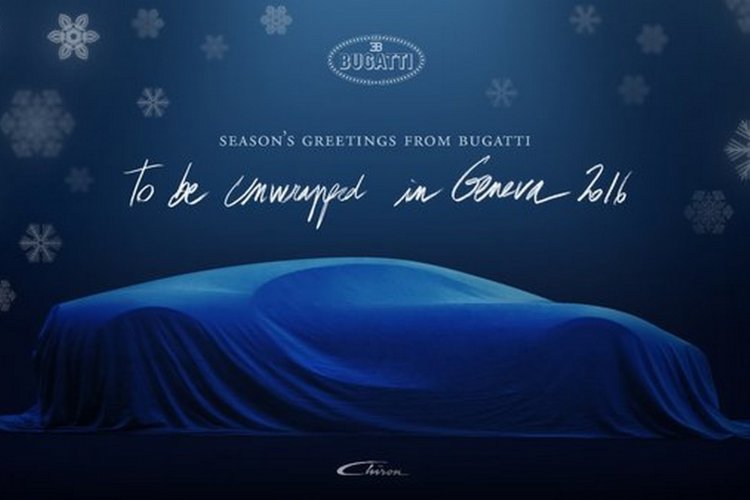 As seen in the teaser posted by IAB in November, the Chiron gets the characteristic "horse shoe" design line on the side profile that forms the basis for its exterior design. Previewed in part by the Bugatti Vision GT, the Chiron will feature an evolutionary exterior styling that is more angular and aggressive than the Bugatti Veyron.
Power is sourced from a revised 8.0-liter W16 quad-turbo engine, which will deliver 1500 hp and 1500 Nm of torque through a 7-speed double clutch gearbox to the AWD system. According to a report, the Veyron's successor is capable of sprinting from 0-100 km/h in 2.3 seconds, 0-300 km/h in 15 seconds, before hitting a rumored top speed of 500 km/h.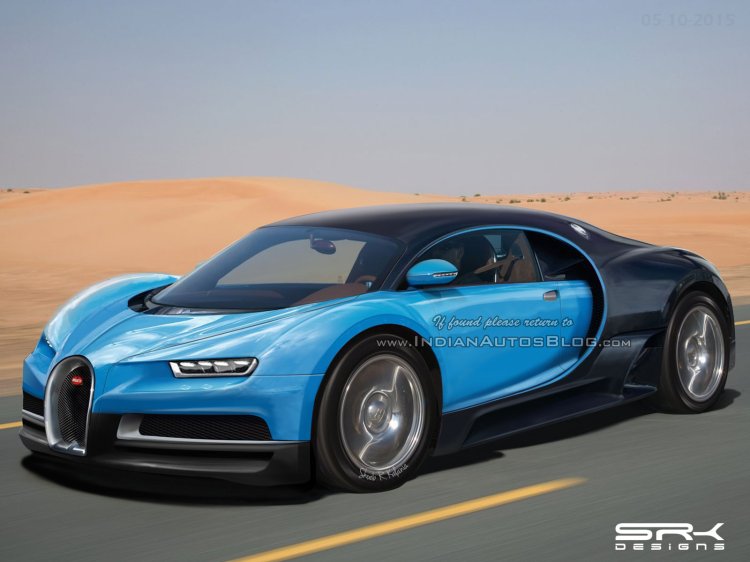 Production of the Bugatti Chiron will be limited to 500 copies and is rumored to be priced from EUR 2.5 million. Reports suggest that 120 units have already been spoken for from its closed-door previews held in major world metro cities.