Will reportedly develop about 1,500 bhp and 1,490 Nm.
The successor to the mighty Bugatti Veyron is expected to debut in 2016, with a price tag of over 2.5 million USD. Referred to by the media as the 'Bugatti Chiron,' TopSpeed has speculatively rendered the hypercar that will outdo every aspect of its predecessor's performance.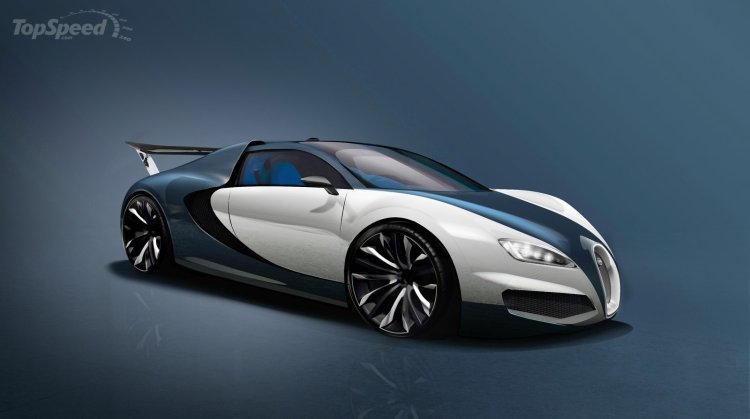 Reports suggest that the successor to the Veyron will be built on the same carbon-fiber platform but only eight per cent of the components will be carried over to the new model. However, the same W16, quad-turbo powerhouse will be at the heart of this supercar, with assistance from electric motors. It will likely be heavily modified with two of its four turbos being electrically driven to minimize/eliminate turbo lag.
In its updated guise, this engine will produce about 1,500 bhp (300 bhp more than the Veyron) with 1,490 Nm of peak torque, said one report.
Also Read: Ferrari reveals new price list for the Indian market
Thanks to the excess output, the 0-100 km/h sprint will probably be dispatched in just about 2 seconds with the top speed likely to improve to 463 km/h. A new spyshot emerged this week showing a Chiron mule at Los Angeles airport which suggests that a private unveiling might take place at Pebble Beach Concours d'Elegance.
Bugatti Veyron Grand Sport Vitesse - Image Gallery (unrelated)
[Source - TopSpeed.com]