New flagship SUV is about 2 years from meeting an assembly line.
Motor Authority has acquired a set of spyshots of the BMW X7 testing in Europe for the first time. BMW's new flagship SUV reportedly enters production in 2018 (BMW has not confirmed SOP date), and will rival the Range Rover. BMW confirmed in March 2014 that it would make the X7 in Spartanburg, USA. Reports state that BMW will make 45,000 units of the 5.35 meter SUV in the first year.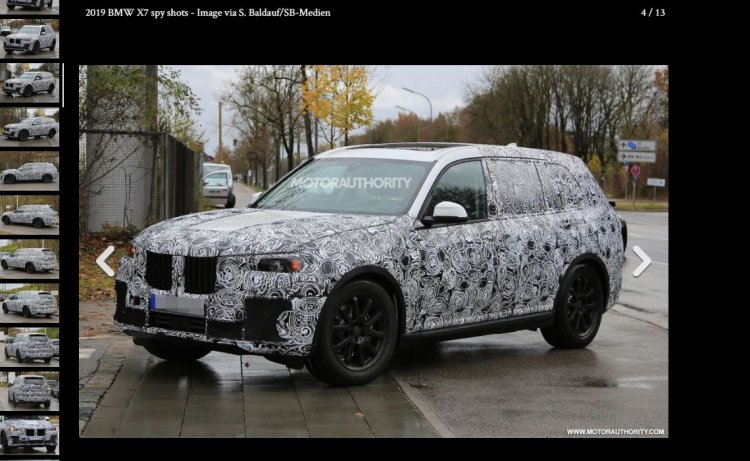 Being an early prototype, most of the design elements are covered up with camouflage wrap and some elements are dummy. Upon first glance the profile looks like an extended BMW X5, although the X7 is expected to look more grandiose with chrome garnish, sleek elements, LED-powered (optional laser headlamps) illumination and large alloy rims. The kidney grille is likely to be the largest BMW has ever fitted on a production car, complete with active-aero ducts.
The interior will match the luxury quotient and design of the BMW 7-Series. Base variants could feature standard three-row seating, while the range-topping variant could lose the third-row seat and second row bench seat for two individual rear seats similar to the 7 Series, with features like rear-seat entertainment, foldable tables, seat massaging and power adjustment, and a refrigerator.
Expect the X7 to feature a driver-focused dashboard housing BMW's latest iDrive infotainment system with gesture control and a suite of semi-autonomous driving aids, including Self Parking Assistant via BMW's Display Key.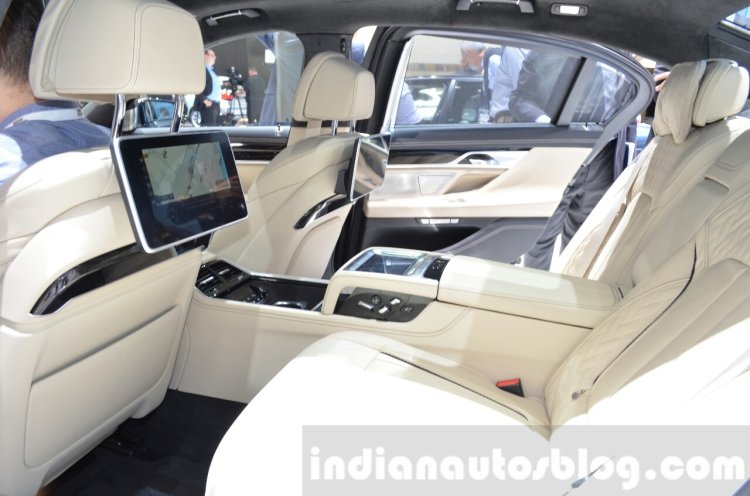 The BMW X7 will be based on the 7 Series's CLAR (cluster architecture) platform with Carbon Core, which uses carbon fiber in certain parts of the body construction to improve rigidity as well as lower weight. Engine lineup will also be sourced from the flagship limousine, which includes a base 3.0L twin turbo inline six and 4.4L twin turbo V8. Reports suggest that BMW will offer the 6.0L twin-turbo V12 engine in the range-topping variant. The top-end model will cost well north of 100,000 Euros in Germany. The range-topper, it is reported, will be easily distinguishable, thanks to its unique styling.
BMW has not confirmed a RHD version which puts India, Australia, South Africa, Thailand, Japan and UK off its radar for now.
[Image Source: Motor Authority]