BMW will launch a premium SUV in late 2017 called the BMW X7, and this rendering from Auto Bild suggests what it would look like.
The rendering previews an SUV the size of the Range Rover. A few design elements like the headlights and bumpers draw inspiration from the BMW Vision Future Luxury Concept shown at the Beijing Motor Show this year.
The X7 will be the new flagship SUV for the German brand, which recently rolled out the next generation X6, its current flagship off-roader. We expect the X7 to be priced and positioned as a rival to the Range Rover and the upcoming Audi Q8.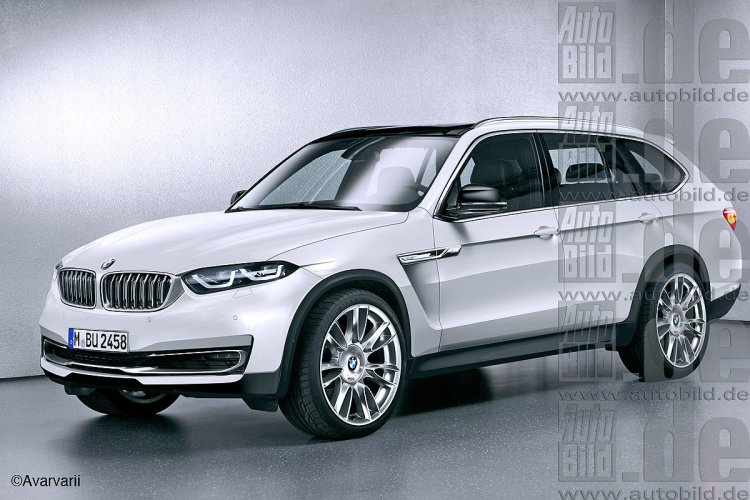 Power for the X7 is likely to come from six- and eight-cylinder petrol and diesel engines, though details about the car remain unknown. Early media reports indicate that the X7 will be based on the OKL (Ober Klasse or upper class) platform underpinning the next generation 7 Series.
BMW have only confirmed that the X7 will be produced at their American plant in Spartanburg, South Carolina. The company announced an investment of 1 billion dollars into this plant earlier this year to increase production capacity from the current 300,000 units to 450,000 units by the end of 2016.
[Rendering from Auto Bild]