BMW has just pulled the covers off the armoured version of its latest, fourth-gen X5. The all-new armoured version is called X5 Protection VR6. It has been designed and engineered to protect against firearms, explosives and also attempted kidnappings.
The all-new armoured BMW X5 gets its 'Protection VR6' suffix from its certified protection rating. It's based on the M50i engine variant. To hide the fact that it's an armoured vehicle, the design has been kept unchanged. However, it has been covered from bumper to bumper with high-strength steel armour plating. This armour plating overlaps at each panel to provide maximum coverage and safety.
The base of the SUV gets a thick aluminium splinter shield to protect the powertrain and floor from explosive devices such as bombs and hand grenades. Instead of regular windows, the armoured version has 33 mm thick, polycarbonate-reinforced glass.
The armoured BMW X5 also gets what the company calls 'post-blast protective technology'. As the name suggests, it is intended for protection against the secondary attacks after an explosion. Interestingly, this SUV only gets a driver side electric window, while the passenger side electric window is offered as optional.
On the inside, it features four-seat interiors exactly as the standard X5, but it comes with a number of additional security mechanisms. To highlight a few, the rear seat passengers are protected by armoured luggage compartment partition which has been designed for extra layer of protection.
Like other armoured vehicles, this X5 is safe against a range of firearms, including the infamous AK-47, and bomb blasts from up to a distance of four meters. There is also an optional armoured roof panel which has been designed for special protection against drones and aircraft attacks.
Another very interesting safety feature the SUV gets is in the form of a self-sealing fuel tank which is capable of automatically sealing the leakage in the event of a puncture, for example when a bullet strikes.
Its production will commence at the Spartanburg plant in the US alongside the standard X5. The prices are yet to be announced.
Under the hood, the BMW X5 Protection VR6 has the same engine as the regular BMW X5 M50i. It's a 4.4-litre twin-turbocharged V8 engine that pushes out 530 PS and 750 Nm of torque.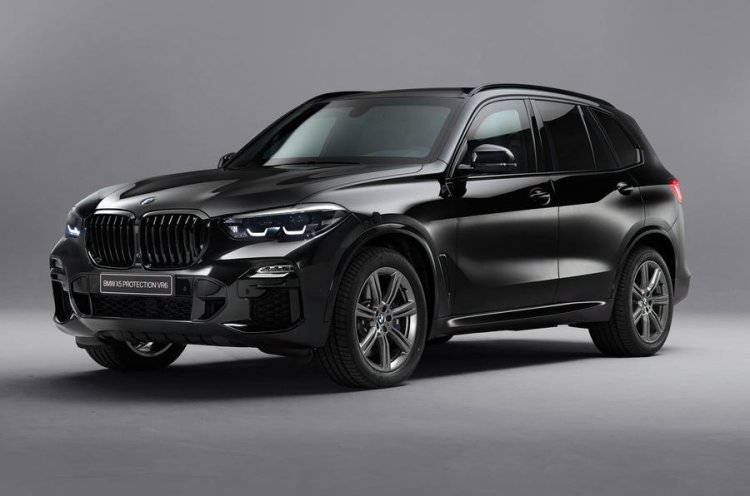 Also Read: Seventh-gen BMW 3-Series Launched in India, Priced at INR 41.40 lakh
The BMW X5 Protection VR6 competes with the Volvo XC90 Armoured, which was unveiled in June this year and has a superior protection rating (VR8).