Positioned as the mini-X6 in BMW's line up.
The BMW X4 is among the cars that BMW exhibited at the 2014 Thailand International Motor Expo.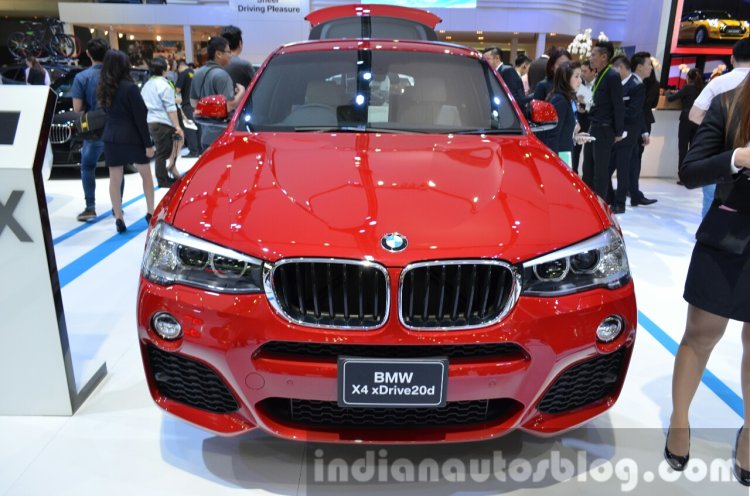 Measuring 4,671 mm long, 2,089 mm wide, and 1,624 mm tall, the X4 is very close to the X3 in terms of dimensions, just a little longer but with a lower roofline. While there's no 'M' model as such, the M Sport package keep things interesting on the visual front.
On the inside, it's the routine BMW affair: premium interior, capacity to seat five, and a decently sized boot. It's not close to the X3 in terms of practicality, but here's a vehicle with a slanted, coupe-like roofline, for customers who give form more value than function.
In the engines department, the X4 is available in four main choices: a 2-litre 4-cylinder petrol (available in two states of tune), a 3-litre 4-cylinder petrol, a 2-litre 4-cylinder diesel, and a 3-litre 6-cylinder diesel (again, available in two states of tune.
The range starts with the base petrol in the X4 xDrive20i which makes 184 hp of max power and 270 Nm of max torque to the 3-litre inline six engine in the X4 xDrive35d that makes 313 hp of power and 630 Nm of torque. All engines are mated to the ubiquitous but quick 8-speed automatic gearbox.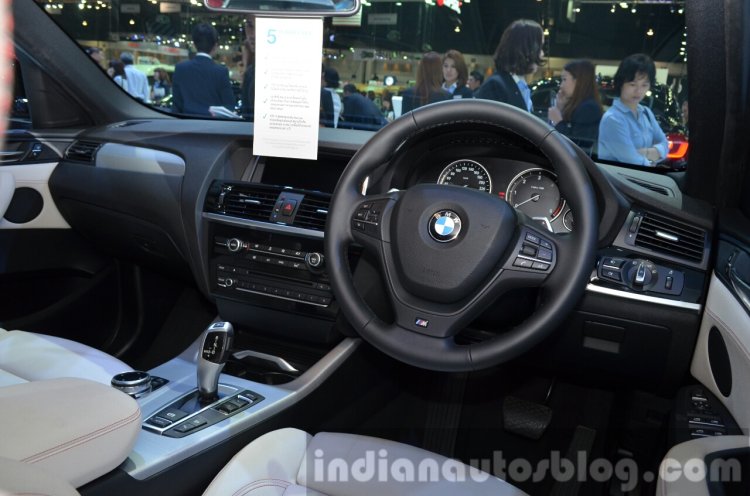 Also read: BMW to have eight SUVs by 2020, several bound for India
The X4 on display, in the xDrive20d M Sport avatar, gets a 2-litre four cylinder diesel engine that can make 190 hp of maximum power and 400 Nm of maximum torque. Prices for the same version start at 4,999,000 Baht, which equals to about INR 94 lakhs.