BMW has introduced the BMW i Vision dynamics at the 2017 Frankfurt Motor Show. Here are the new concept car's live images from the show.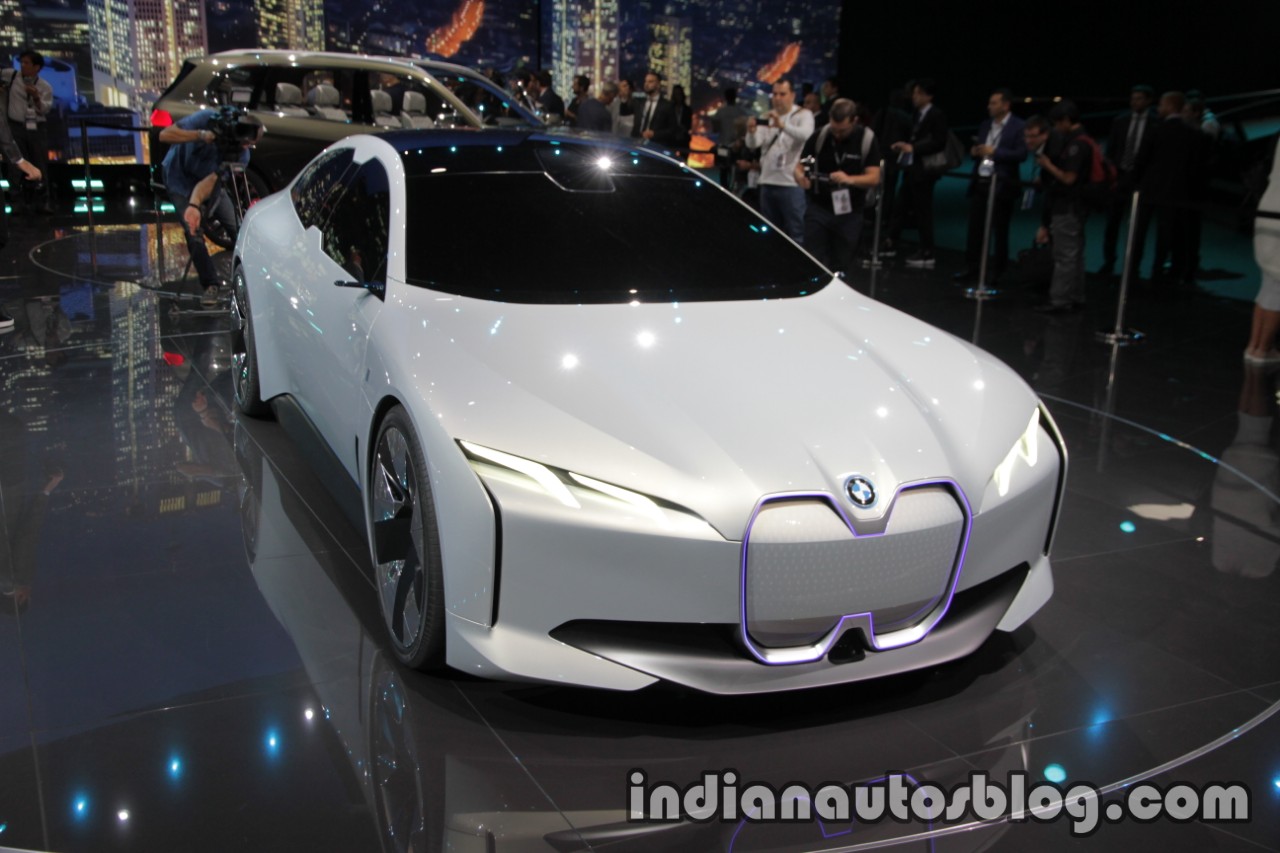 Rumours have spoken of a new 4-door BMW i model for years now, and there's finally some concrete information from BMW through the BMW i Vision dynamics. The beautifully designed futuristic concept is a preview of a future four-door BMW i Gran Coupe with electric power. It portrays the latest innovation from BMW in design, aerodynamics and technology.
A BMW has to have a four-eyed front, and that seen on the BMW i Vision dynamics too. The classical design approach has a very modern interpretation to it, with two intricate, free standing LED light elements posing on each side of the nose. The enclosed "kidneys" are turned into an "intelligent surface" with the help of underlying sensors. The hood has athletic bulges and angular crease lines to add to the front-end's aggression.
The profile of the BMW i Vision dynamics concept is truly unique to it, thanks to the new characterization of the window profile. The front and rear windows are virtually symmetrical. A full-length glass surface complements the flowing roofline. At the rear, the concept car has L-shaped tail lights, blue highlights on the bumper and BMW logo and a blue-lit model name on the centre.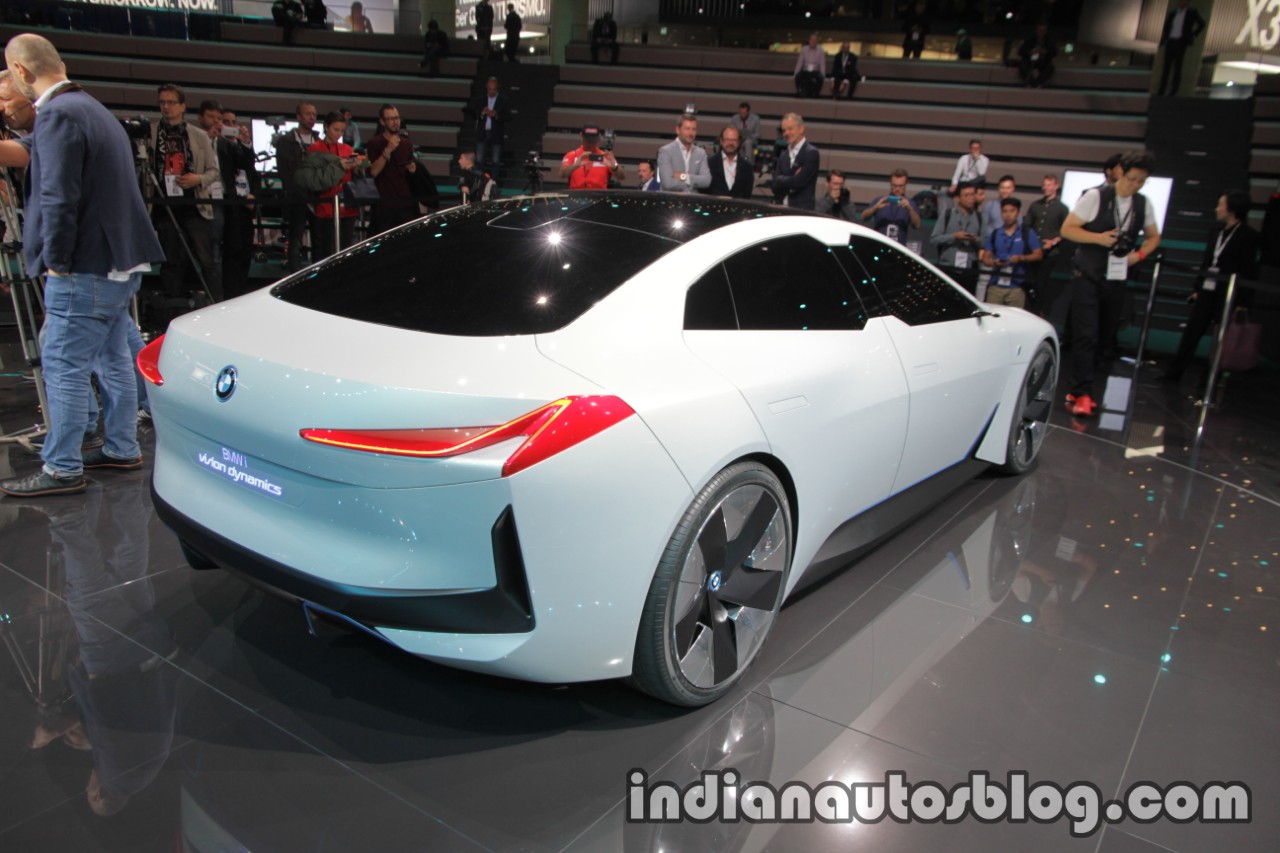 BMW hasn't revealed the complete specifications of the BMW i Vision dynamics concept. The show car with an officially confirmed future is an electric vehicle with a range of 600 km. It can reach from 0-100 km/h in 4 seconds flat and can go further to beyond 200 km/h.
BMW plans to offer 12 EVs by 2025. One of the dozen models, is the production BMW i Vision dynamics. It will slot between the BMW i3 and BMW i8.