BMW has just announced the engine for the upcoming BMW M3 and the all-new BMW M4. Without beating around the bush, here are the details.
Both cars will be powered by the same engine. That engine in question is a newly developed "high-revving" six-cylinder in-line with the BMW M TwinPower Turbo technology. Maximum power output is being quoted at around 430hp while the torque figure stands at 500Nm.
[Head to YouTube if you're unable to view the video above.]
For comparison purposes, the current M3's naturally aspirated 4.0-liter V8 produces 420hp and 400Nm of torque. BMW says that the new engine is 30% better than the outgoing V8 however.
Thanks to downsizing and turbocharging, CO2 emissions and fuel economy will see improvements of about 25%. Another factor contributing to this is the overall weight, which would be kept under 1,500kg.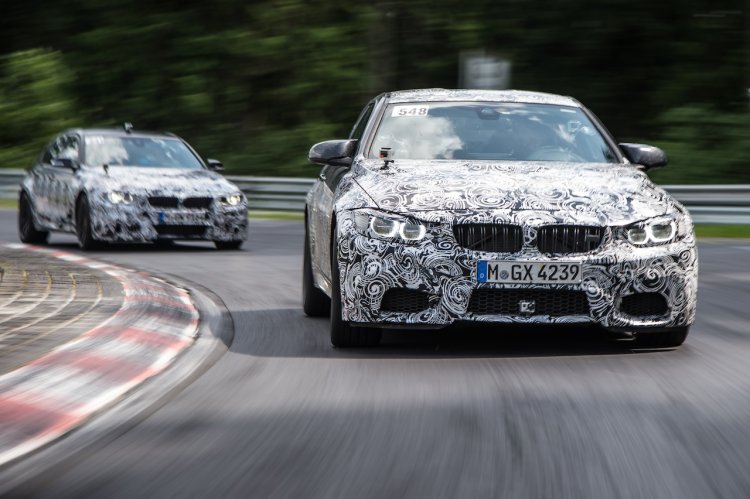 BMW also say that the new cars have done more than a thousand laps around the Nurburgring Nordschliefe, a default proving ground for performance cars alike. What they don't mention however, is the unveiling date. A past report has indicated that both, the M3 and M4, would be seen at the Detroit Motor Show in January next year.
BMW M3, M4 Image Gallery
BMW Reveals M3, M4 Engine Details - Press Release
[Head to Scribd if you're unable to view the document above.]