BMW India invited IAB for a one of a kind event in Gurgaon, New Delhi. The essence of the event was to showcase the 'X' drive technology - BMW's automated all-wheeled drive system.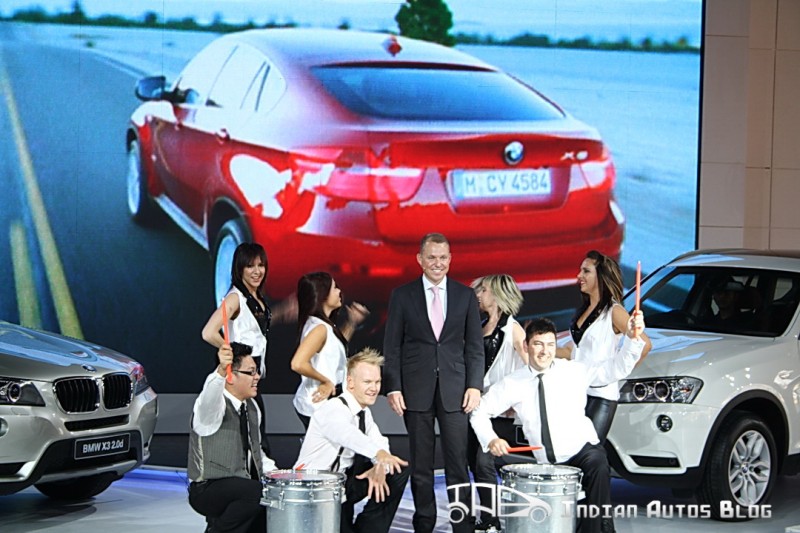 The X drive technology was introduced by BMW in the 2003 with the X3 and has been constantly improved upon ever since. Currently, BMW offers the X drive in the X3, X5 and X6 in India. The X1 has remained and will remain for sometime as the 2WD crossover in the Indian lineup.
Techy stuff alert! The X drive is an all wheel-drive with 60-40 power split. This means that the on board computer sends 60% of the power to the front wheels and 40% to the rear ones. However, during hardcore off roading, the on board computer can even send 100% of the power to the wheel that has maximum traction. The X drive also encompasses other technologies such as Anti-lock Braking System (ABS) and Traction Control System (TCS) of and Dynamic Stability Control (DSC).
Now that we have the techy stuff out of the way, let's get back to the event. The event was organized near Ambience Mall in Gurgaon. It started with a rocking performance from Raw BANG – a proficient group of Australian percussionists and tap dancers. After the performance, the very media friendly President of BMW India, Dr. Andreas Schaaf gave us an insightful glimpse on where BMW India stands in the Indian market vis-à-vis its competitors and what can we expect from BMW India in the future.
Later, all the journos were taken to a custom build track prepared by BMW experts from Germany and given a briefing on the cars that we will be driving through the challenging course. And the fun began!
One thing that really impresses about the X drive is its ease of use. Unlike a traditional off roader, where you have to figure out which gear ratio (high or low) you should be in, the X drive just sorts it all for you. We also got to test the 'Auto Hill Hold' function up a very steep hill which makes sure that you don't go back rolling if you take your feet off the accelerator. The 'Hill Descent Control' also works fine but takes some time to get used to as unlike the Hill Hold it doesn't kick instantaneously the moment you take your feet off the brakes.
Overall, we were left mighty impressed with the X drive's capabilities to manage things when the going gets tough. Make sure you go through our comprehensive  image gallery from the event.
BMW Xperience Image Slideshow
can't see anything above? Head over to the BMW Xperience Image Gallery page to see the images.