Previews the 'AirTouch' gesture control feature.
BMW has released a teaser image of a new interior concept called BMW Vision Interior. The dashboard layout suggests it's interior of the upcoming BMW i8 Spyder's concept version. The Vision Car concept will be the guidebook of the interior and user interface of future BMW cars. The conceptual interior will showcase a new technology called 'AirTouch'. Like the name suggests, the technology is about gesture control, and an advancement of the BMW Gesture Control offered in the sixth-gen BMW 7 Series (G11/G12). It allows the drivers and passengers to operate the infotainment system in a vehicle without making any contact with the display's surface.
Sensors used for gesture control are installed in the area of the dashboard and they record hand movements made in the area between the centre console and the mirror. The desired menu item selection or a feature activation can be a very simple selection this way.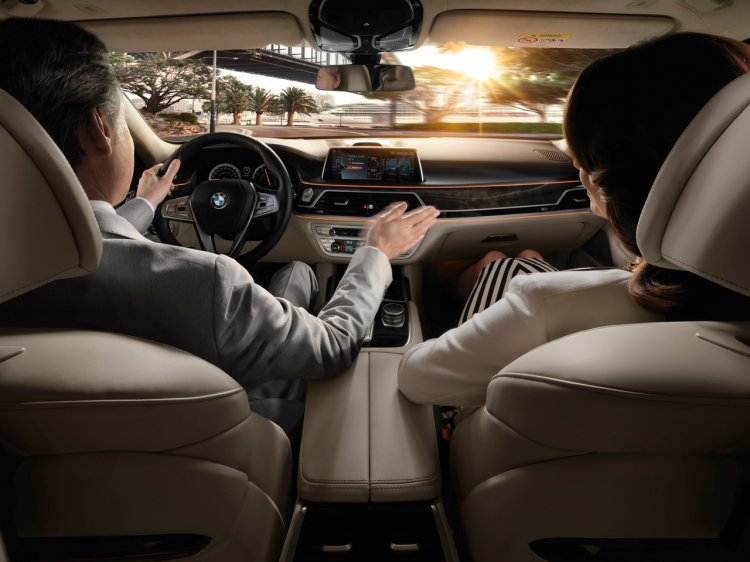 There's also a concealed AirTouch button located on the left side of the rim of the steering wheel. It's easily reachable with a thumb, and illuminates when a menu or icon can be activated. The activation of the desired action in the infotainment system can be done simply by tapping this button once. There's a button for the passenger also, located on the side sill in the door area.
AirTouch will be very useful especially once autonomous driving tech advances in the future.
You can refer the press release below for further info.
BMW Group at CES 2016 - Press Release
[Slideshare direct link]