These photographs of the scale model of the BMW i8 were posted on American auto website Car & Driver. It is understood that the publication got hold of the toy at a media drive of the i8 prototype.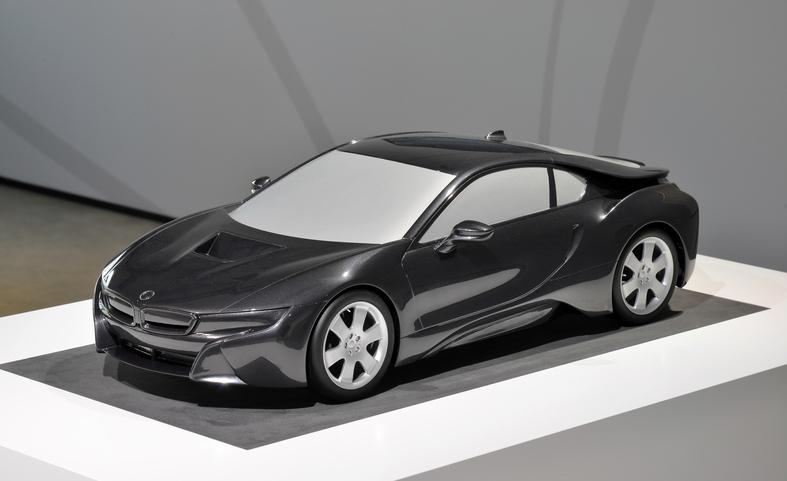 Studying the pictures, the first thing we spotted is the trademark Hofmeister kink.
Despite the ridiculous camouflage on the test cars or the limitations posed on judgement by the scale model, one cannot deny that the BMW i8 looks exotic.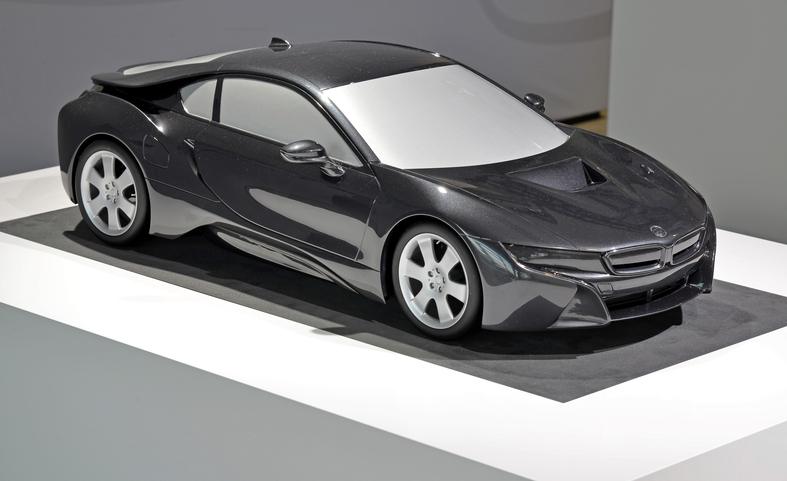 The i8 has a mid-engine car's proportions and the layered design works up some magic. Its got the flamboyance of a typical sportscar with its scissor doors and the geekiness of a concept car with an aerodynamic bodywork. One can note the rear fenders extend vertically, small air intakes placed at the rear of the side sills and the radiator exhaust is placed in the center of the hood.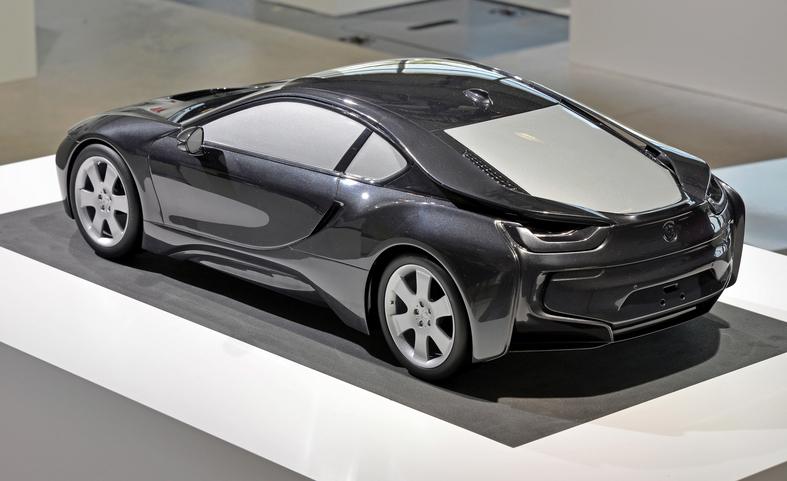 Under the hood though, the i8 uses an anti-sportscar three-cylinder engine which is comparable to a Maruti Wagon R. Your car won't win the drag race as the tiny engine is assisted by a turbo charger and a 96kW electric motor which stretches the total output to 362hp and 520Nm of torque. Your car won't win the mileage run either as the i8's hybrid driveline bestows it with a fuel efficiency of 40kmpl.
The 0-100kph sprint can be dismissed in 4.5 seconds, thanks to the extra effort coming from an aerodynamic body whose drag coefficient stands at a helpful 0.26, and a carbon fiber body which weighs just 1,490 kg including all the hardware.
We'll learn more about the BMW i8 from its Frankfurt Motor Show premiere, so stick around with IndianAutosBlog.com.
[Source - caranddriver.com]