Deliveries commenced globally earlier this year.
At the Indonesia International Motor Show 2014 (IIMS 2014), BMW Indonesia has revealed the i8 hybrid sportscar for the fans and prospective customers to have a closer look.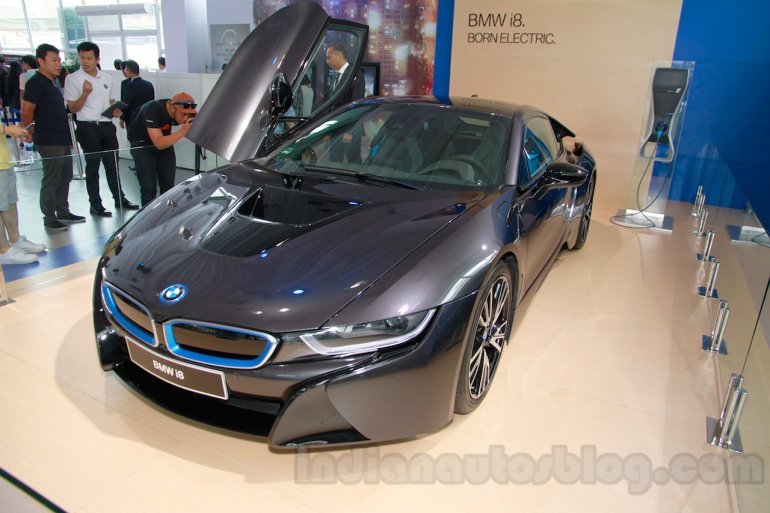 The BMW i8 brings in a fresh new design to the market that is also instantly recognizable. It barely looks different from the BMW Vision Efficient Dynamics Concept, a design concept that foreshadows the i8. And that's a good thing.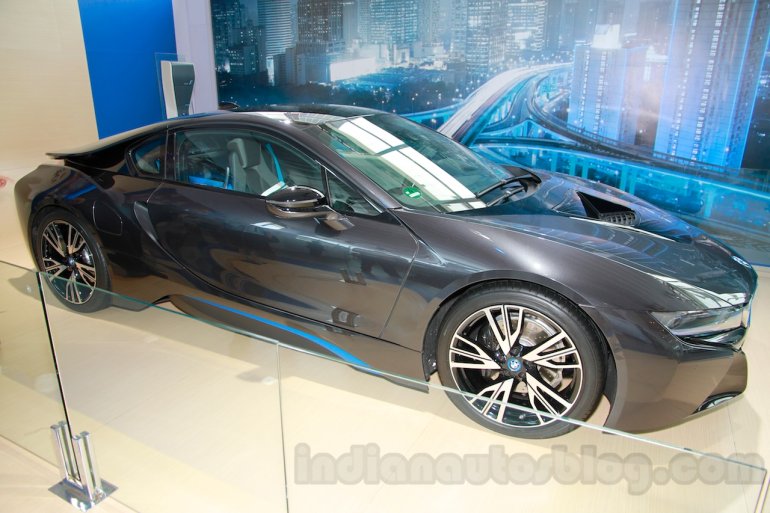 A key highlight of the i8 is that some of the elements like the doors and frames are made from mass-produced CFRP (Carbon Fiber Reinforced Plastic) that promises high rigidity while lowering the kerb weight. The dimensions of the i8 are at 4,689 mm overall length, 1,942 mm overall width, 1,298 mm overall height and a wheelbase of 2,800 mm.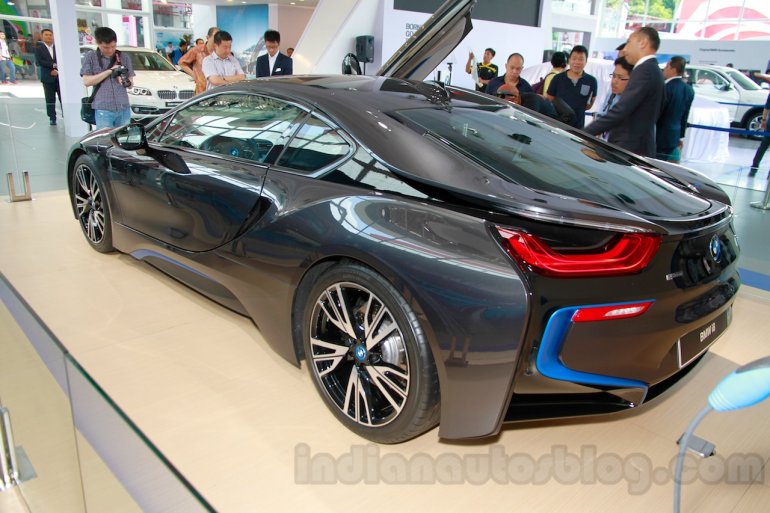 One of the major selling points of the BMW i8 is its hybrid powertrain. The petrol engine is 1.5-liter turbocharged 3-cylinder unit that produces an impressive 231 bhp and 320 Nm of torque. The engine works in conjunction with an electric motor that outputs 129 bhp and 250 Nm of torque. Overall, if the driver were to set the car to Sports mode, the powertrain's overall figure is 362 bhp.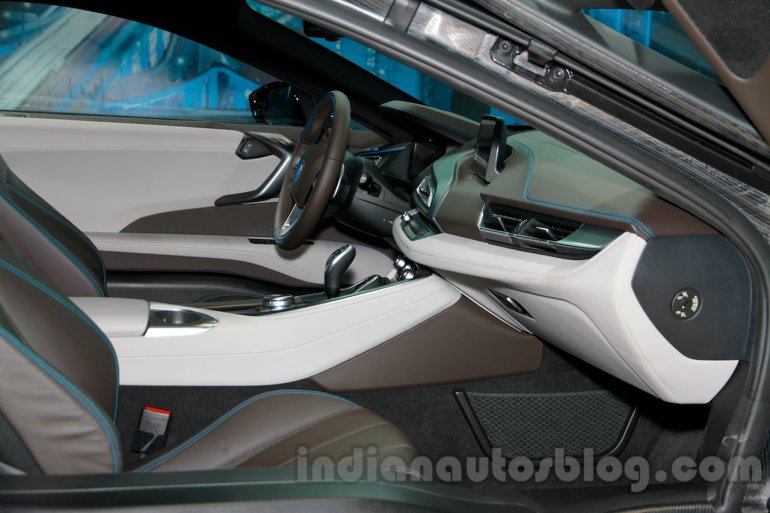 Also Read: BMW i8 showcased at the 2014 Auto Expo
With the help of the all-wheel drive system, the BMW i8 can sprint from 0-100 km/h in 4.4 seconds before reaching a limited top speed of 250km/h, or 120km/h in electric mode.