The BMW i8 hybrid supercar is steadily moving towards its D Day.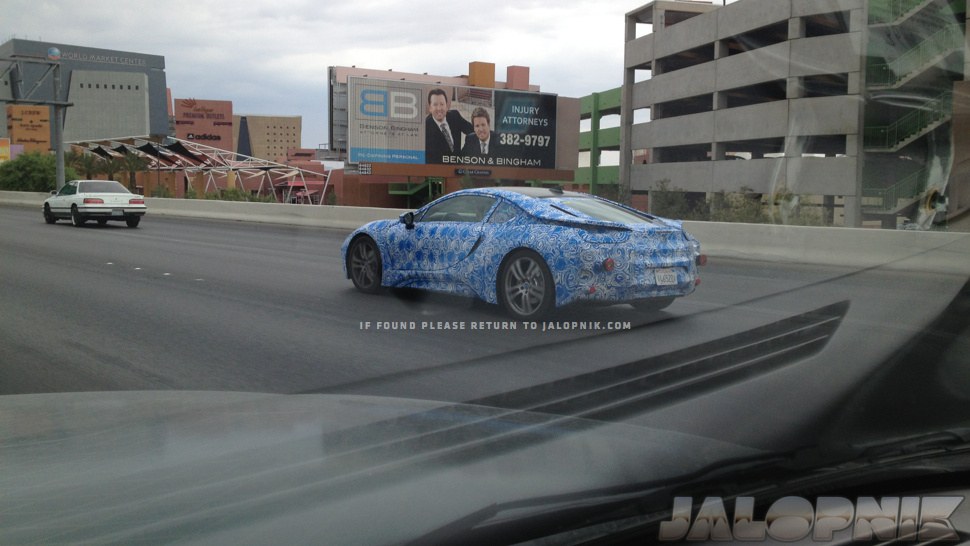 BMW's i brand will consist of the i3 city car and the i8 supercar. The i3 is at the verge of its production debut which is scheduled for July 29.
This test mule of the BMW i8 has been spotted in Las Vegas by Jalopnik.com. Their guess is that the hybrid supercar is heading for a hot weather test in the desert.
The BMW i8 is powered by a conventional engine and an electric motor which work in tandem. A three cylinder petrol engine propels the rear wheels while the front wheels get their power from an electric motor.
In the i8 concept, the engine develops 220bhp and the motor puts out 129bhp. The i8 concept has a 0-100kph acceleration time of under 5 seconds while returning a fuel economy of 37.07 kpl and the car can run purely on electricity for 35km. However it remains to to be seen whether the production version will have carry the same figures.
The BMW i8 will go into production in 2014 and we won't be surprised if the car is in attendance at the Frankfurt Motor Show in September. The i8 has been caught testing in various places across the globe such as China, the Europe and now the USA.
[Source: Jalopnik.com]