The BMW i3 which will officially be launched on July 29 has just gotten itself its sticker price. BMW has announced that the base i3 will go on sale in Germany for just 34,950 euros (INR 27.51 lakhs). Earlier estimated at about 40,000 euros, the i3 seems to sport a killer price tag for an all electric vehicle with a BMW badge. Don't forget that i3 employs carbon fibre extensively!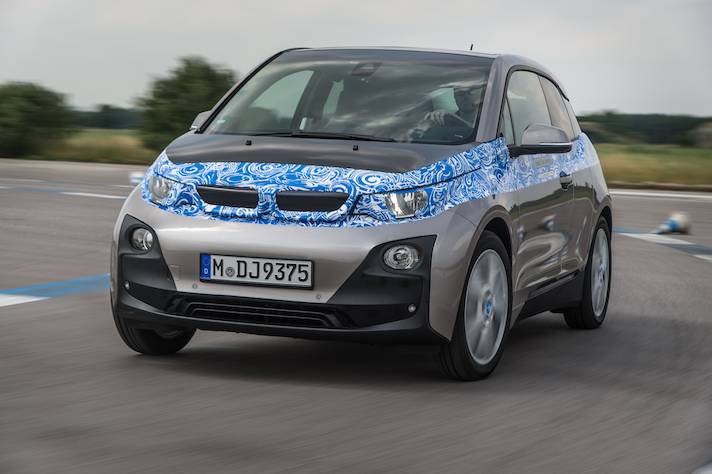 Now just to give you an idea of how competitive that price really is, the BMW 1 Series base model costs about 23,000 euros while a base 3 Series costs 29,000 euros.
The i3 will be available in at least two variants with the higher model having a range extender two cylinder BMW motorbike engine. While the lower end model would feature a range of about 150km, the Range Extender would get an additional 150km of driving range.
The i3 will be unveiled in New York, Beijing and London on July 29 with customer deliveries commencing in November this year.
Ian Robertson, Member of the Board of Management of BMW AG, Sales and Marketing BMW, said -
The BMW i3 heralds the dawn of a new era for individual mobility and for the BMW Group. True to a genuine BMW, the BMW i3 has strong emotional appeal, outstanding product substance and a guarantee of sheer driving pleasure. With this leading-edge vehicle and attractive price, we will provide customers with a compelling offer for electromobility.
BMW i3 Price Announced Press Release
[Head to Scribd if you're unable to view the document above.]